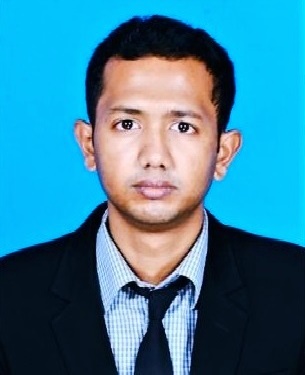 Lecturer

Department of Civil Engineering

M.Sc. in Civil and Transportation Engineering, BUET, 2019 (Pursuing)
B.Sc. in Civil Engineering, BUET, 2017
Abdullah Al Farabi has been serving the department of civil engineering of University of Asia Pacific (UAP) since November, 2018. He currently instructs the following courses: Engineering Mechanics-II, Transportation Engineering Lab and Hydraulics Lab. Prior to joining at UAP, he served as Lecturer in Military Institute of Science and Technology (MIST) for nine months and instructed several theory and sessional courses of undergraduate level.
Abdullah Al Farabi obtained his B.Sc. in civil engineering degree from Bangladesh University of Engineering & Technology (BUET) on September 2017. He completed his undergraduate thesis on Transportation Engineering under the supervision of Dr. Md. Shamsul Hoque. The topic of his thesis was "Applicability of delay models under non-lane based homogeneous road traffic condition". He is also pursuing his M.Sc. in Civil & Transportation Engineering in BUET. He is conducting his M.Sc. thesis on Traffic Signal Optimization using Ant Colony Optimization (ACO) algorithm. His research interest broadly includes traffic engineering, transportation planning, road safety and also pavement construction materials.
CURRENT RESPONSIBILITIES
· Instructing various courses of Undergraduate Level.
· Testing of Engineering Materials under Center for Research, Training, Testing And Consultation (CRTTC), UAP.
· Advising under-graduate student for academic activities.
· Performing as Advisor of UAP CE Film Club and UAP Central Film Club.