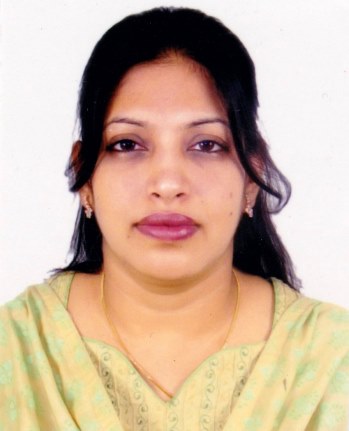 Professor and Head
Department of Civil Engineering

Ph. D., Saitama University

, Japan, 2009
M. Sc. Engineering (Civil)Saitama University, Japan, 2005


B. Sc. in Engineering (Civil), BUET, 1998






Dr. Farzana joined UAP in 2013 as an Assistant Professor and currently working as a Professor. Before joining UAP, she worked as an Assistant Professor in Presidency University Dhaka from January 2010. Dr. Farzana teaches various theoretical and sessional Courses on Transportation and basic Civil Engineering in undergraduate and graduate programs. She teaches the courses namely Traffic Engineering, Transportation Planning and Management, Highway Materials and Traffic Engineering Laboratory, Introduction to Civil Engineering, Details of Construction, Surveying, and Civil Engineering Drawing for undergraduate program. Dr. Farzana teaches graduate courses on Transportation Planning, Traffic Engineering and Transport Modeling. Dr. Farzana is also working as the Coordinator of Department's Postgraduate Program.

Her research aims to provide tools that would be appropriate in considering the consequence of decisions related to transportation planning and design. Her transportation engineering research has been focused within four main areas: 1) to improve road safety analysis and evaluation techniques, 2) to develop, implement and evaluate traffic calming decision making process and its prioritization system, 3) Statistical modeling to improve the level of knowledge associated with transportation planning implications and 4) to evaluate service quality of public transport.

Dr. Farzana employs statistical methods in the residential street safety analysis, particularly in modeling the relationship between safety and street characteristics. Specific aspects of my research include: formal procedures in deciding when and which improvements such as traffic calming devices are required; improvement of public transport service quality; tools for designing safety for new roads; pedestrian safety facilities; parking management for increasing mobility on arterial roads; and tools for traffic management improvements. Her current research is firstly on implementation of bus priority lanes in the context of heterogeneous traffic in developing cities and secondly assessment of ride sharing service based on customers opinion in Dhaka city. Her research will also continue to improve the knowledge base for using these tools by developing more practical procedures for estimating the outcomes of decisions. She equally focuses on the construction management system in Bangladesh, particularly safety practices in construction sites at Dhaka city using statistical models.