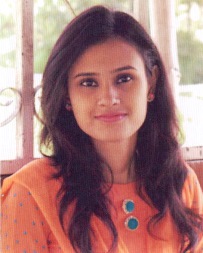 Lecturer

Department of Civil Engineering

B. Sc. in Engineering (Civil), BUET, 2017


Israt Jahan obtained her B. Sc. Engineering degree from BUET in February, 2017. Her undergraduate thesis was in Structural Engineering and the topic of her thesis was 'Effect of Core Diameter on Compressive Strength of Concrete using Stone Brick and Recycled Aggregate'.
She joined UAP in August 2017. She also worked briefly as a Lecturer at Stamford University Bangladesh. At UAP she is currently teaching courses on Structural Analysis, Construction Engineering and Computer Aided Design of Structures.
Her research interest includes Concrete Technology, Durability of Concrete Structures, Non-Destructive Testing and Finite Element Modeling of Reinforced Concrete Structures.