Department of CSE organizes a virtual meeting with IT Industrialists
The department of Computer Science and Engineering (CSE), University of Asia Pacific (UAP), arranged a virtual meeting on September 20, 2021, with the IT experts of Bangladesh. The discussion was held among the members of the Industry Advisory Panel of the Dept. of CSE, UAP, to discuss the points of Terms of References (TOR).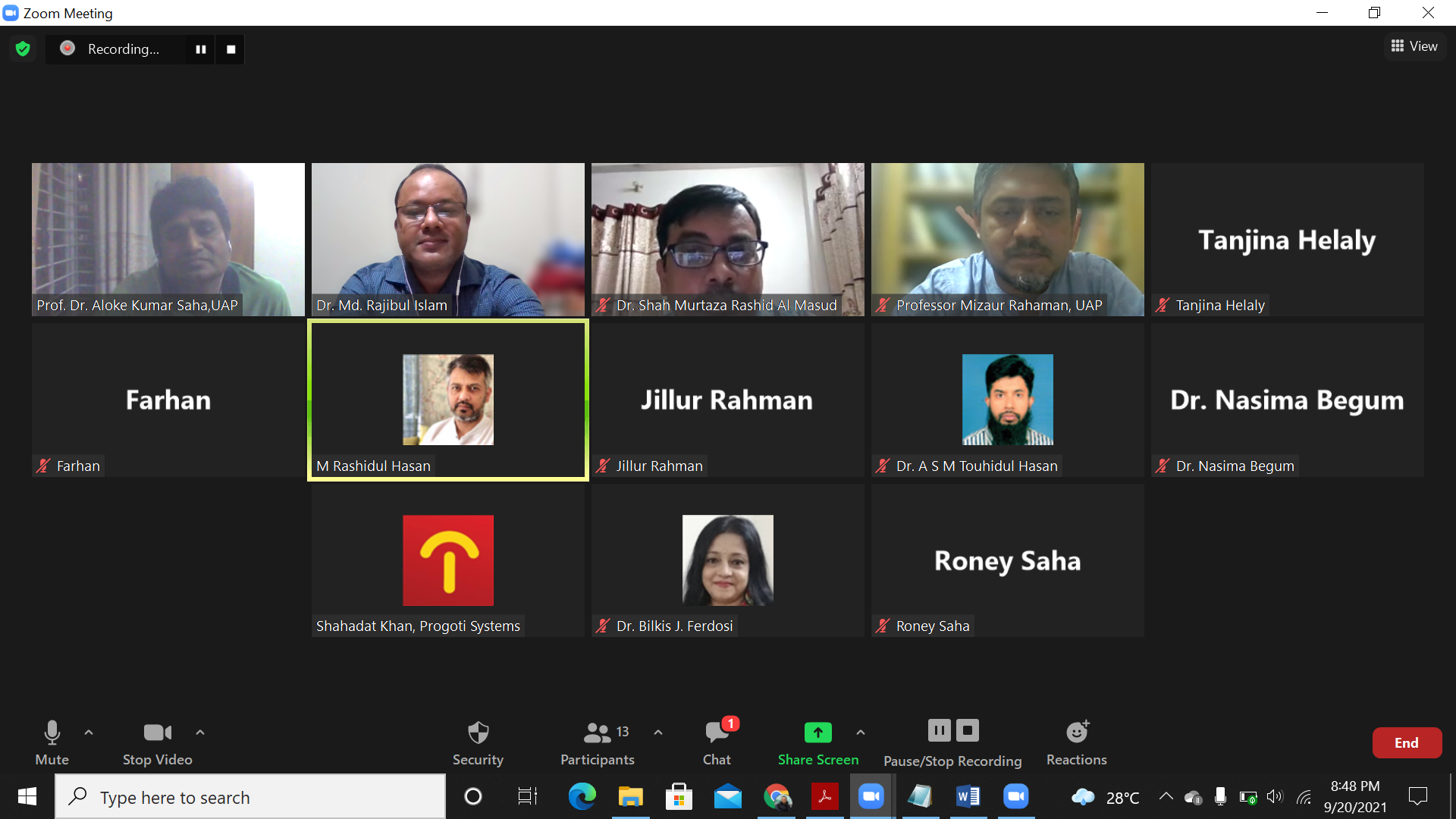 At the outset, Dr. Md. Rajibul Islam, Head, CSE, UAP, welcomed all the advisory panel members and expressed gratitude for joining the event. Later, Dr. Islam opened the floor for the committee members to share their views on the mentioned terms of references.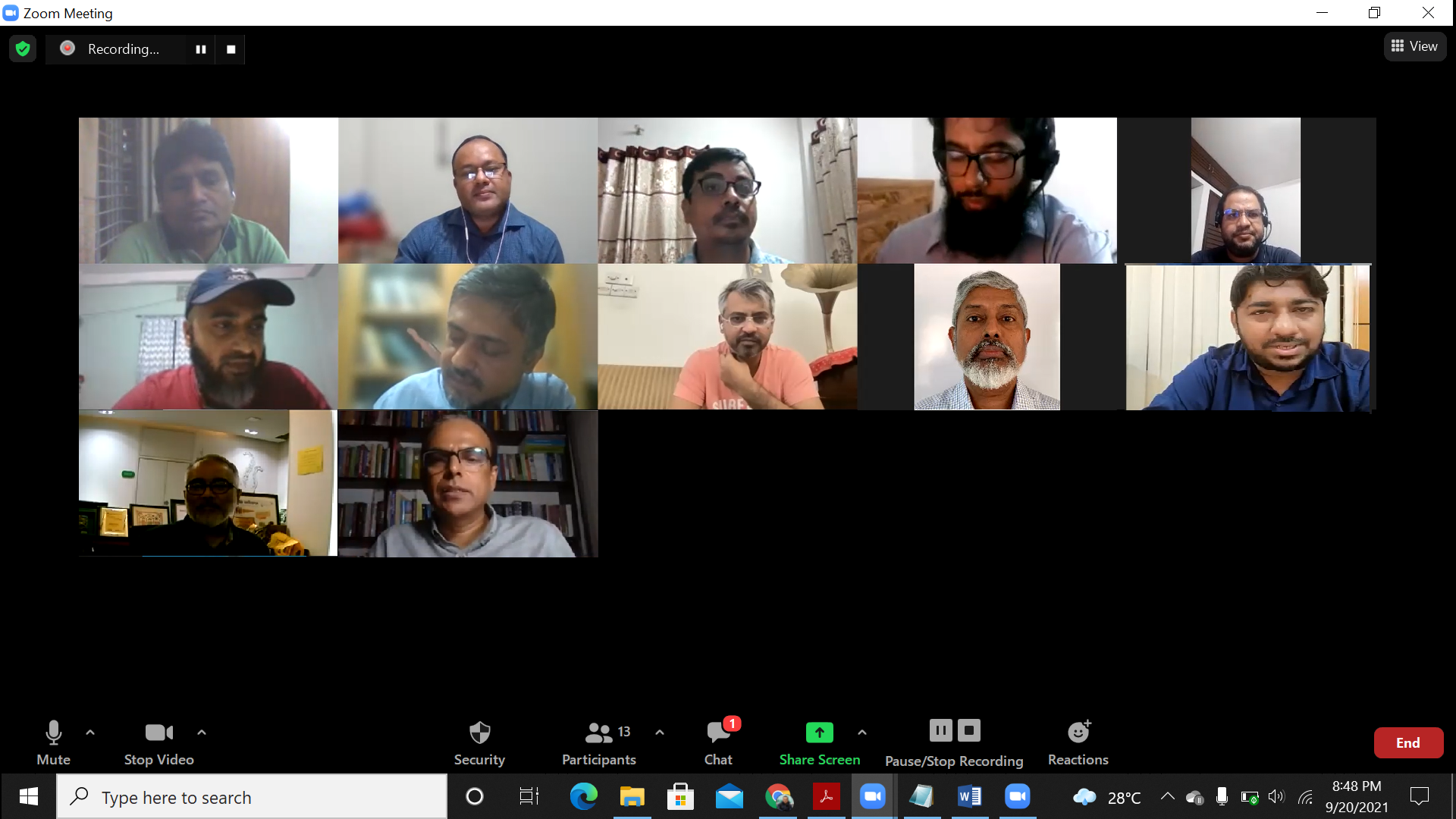 Leading IT specialists working in different well-reputed industries joined the online discussion, among them, Mr. Habibullah N Karim, Founder & CEO, Technohaven Company Ltd., Dr. Shahadat Khan, CEO, SureCash, Mr. Munir Hasan, Head, Youth Programme, Prothom Alo, MR. Md. Abdul Wahed Tomal, Managing Director and CEO, Computer Jagat Ltd., Mr. M Rashidul Hasan, Managing Director & CEO, Systech Digital Limited, Mr. Muhammad Abdullah Al Muti (Farhan), Deputy General Manager, Head of Web Technology & Platforms, Grameenphone Ltd., Mr. Md. Jillur Rahman, Director IT, ASA International Group PLC, and Mr. Roney Saha, Asst. Manager, Business Development, PeopleNTech Institute of Information Technology (PIIT).
The Dean of the School of Engineering, Professor Dr. Mizanur Rahaman, and the senior faculty members of the CSE Department also attended the meeting.
Earlier, an Industry Advisory Panel was formed at the department of CSE, UAP, to assist the department by providing opportunities for students to obtain industrial experience through internships, industry visits, or design projects conducted by practicing engineers and faculty members with industrial experience.