2nd IPM HR Summit 2023 held at UAP
The 2nd IPM HR Summit 2023 was held on 03 March 2023 at University of Asia Pacific (UAP). The summit was organized by the Institute of Personnel Management (IPM) Bangladesh in collaboration with UAP.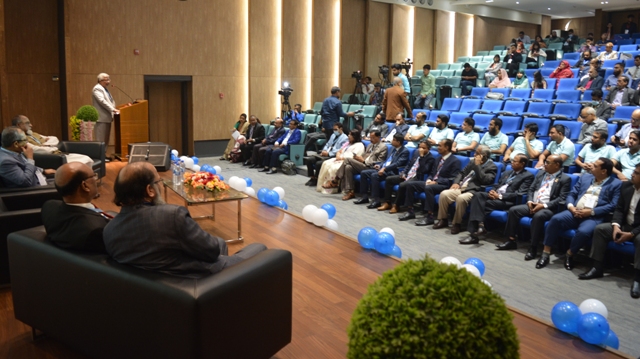 The inaugural session of the summit started with the welcome Speech of Mr. Md. Musharrof Hossain FIPM, President, Institute of Personnel Management Bangladesh (IPM).
Professor Dr. Delwar Hossain, Member, Bangladesh Public Service Commission, inaugurated the summit as the chief guest while Prof. Dr. Qumrul Ahsan, Vice Chancellor, UAP was present as a special guest.
Keynote on "Digitization of HR Management" was presented by Mr. Musharrof Hossain, President of IPM Bangladesh. Multiple panel discussions were held with highly experienced professionals during the seminar.
The Speakers' of first panel discussion were Mr. Md Abdur Rahman Khan FCMA, Additional Secretary, MOF & President, ICMAB; Mr. Khondoker Gyasuddin, Former President, IPM Bangladesh; Mr. Sarwar R. Chowdhury, Associate Professor, Department of Business Administration, UAP. The Session was chaired by Mr. H.A. Mahmud FIPM, Vice President, IPM. The speakers discussed Challenges in Digitization of HR Management at the first session.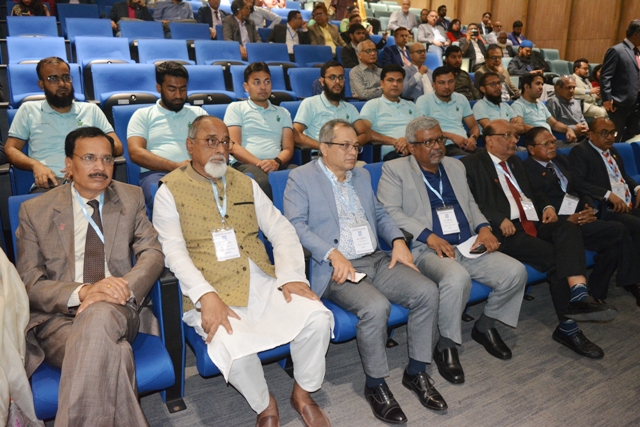 Professor Dr Vijay Dagdupant Kulkarni, Professor, Ajeenkya DY Patil University, Pune, Maharashtra, India, discussed 'Global Best Practices on Digitalization of HRM' in a special session.
The speakers' of the second panel discussion was Mr. A. K. M Fahim Mashroor, CEO, bdjobs.com Limited; Mr Armanul Azim Fipm, COO, Tosrifa Industries Ltd; Mr Md. Enamul Haque FIPM, Head of HR, National Life Insurance Compant Ltd; Ms. Tashmeem Shayera Mayeen, Honorable Vice Chairperson, Board of Trustees (BOT), UAP. The session was chaired by Prof. Dr. Farid A Sobhani, Vice President, Federation of Bangladesh Human Resource Organizations (FBHRO) where they discussed the impact of IR 4.0 on HR Management.
IPM has been engaged in imparting training to produce highly skilled and dynamic HR professionals for more than 4 decades.
As a part of its professional development program, IPM organized this summit. The theme of the Summit was "Digitalization of HR Management" which is heavily aligned with the Govt's vision of making Bangladesh a digital one. A large number of guests, HR professionals, students and corporate delegates from home and abroad were present in the program.
Among others, Prof. Dr. M. A. Baqui Khalily, Dean, School of Business; Prof. Shahriyar Anam, Proctor, UAP; and Dr. Jesmin Sultana, Associate Professor and Head, Department of Business Administration were also present.