UAP Central Library arranges a lecture on "topic "Accelerating research @UAP using Scopus"
The Central Library of the University Asia of Pacific, in collaboration with Elsevier, arranged a special lecture on "Accelerating research @UAP using Scopus" on 29 June 2022 at the auditorium. The live session was arranged for faculty members of the University.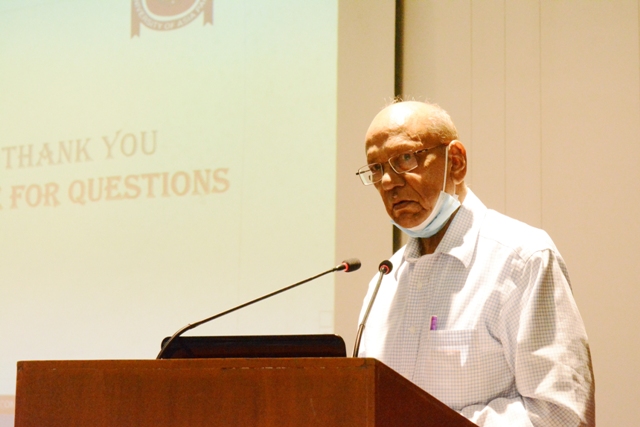 The session was started with the welcome speech of Prof. Dr. Mohiuddin Ahmed Bhuiyan, Dean, School of Medicine, UAP. Dr. M. Alauddin, Chairman, Board of Trustees, UAP was present as the Chief Guest while Professor Dr. Qumrul Ahsan, Vice-Chancellor, UAP chaired the Program.
Mr. Vishal Gupta, resource person of Elsevier discussed about the understanding of research and publication workflow, Research Metrics (Journal/Author/Article). He also presented a live demo on Scopus with all the important features. During the session all participants enjoyed the lecture enthusiastically by asking questions and taking feedbacks from the speaker.
In his speech, Professor Dr. Qumrul Ahsan emphasized the importance of the research and publications of the University and how to enhance UAP faculty research work through Scopus. Finally, he thanked UAP Central library to arrange such an important session for the faculty members of UAP. Dr. Mohammad Alauddin delivered a very inspiring and encouraging speech during the session. He thanked all participants to join the event.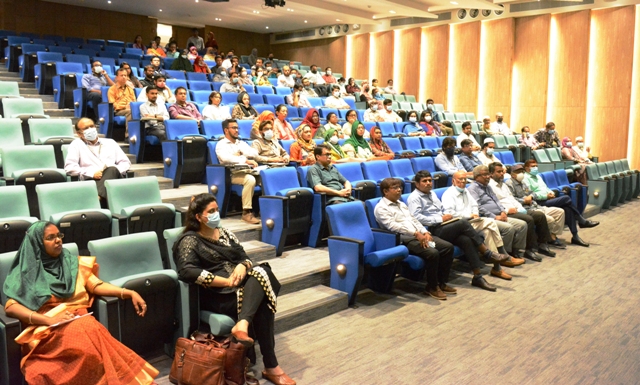 Among others, Prof. Dr. Mohammad. Sultan Mahmud, Pro-Vice-Chancellor, Professor Emeritus Dr. M. Shamim Z. Bosunia, and Dr. Sanjit Kumer Paul, Chairman, Library Committee also graced the event. Head of various Departments and a number of ninety faculty members from various departments were present at the session.
At the end of the session, Ms. Sajia Sultana, Deputy Librarian, Central Library, UAP expressed her vote of thanks.