A Film-making Workshop Titled CINEADBLITZ held at UAP
UAP Film Club and DBA Ingenious Marketing Club (IMC) jointly organized a workshop titled CineAdBlitz at the UAP Auditorium on Wednesday, September 28, 2022. Prominent filmmaker Mr. Amitabh Reza Chowdhury facilitated the workshop. A large audience comprising faculty members and students of the university attended the workshop.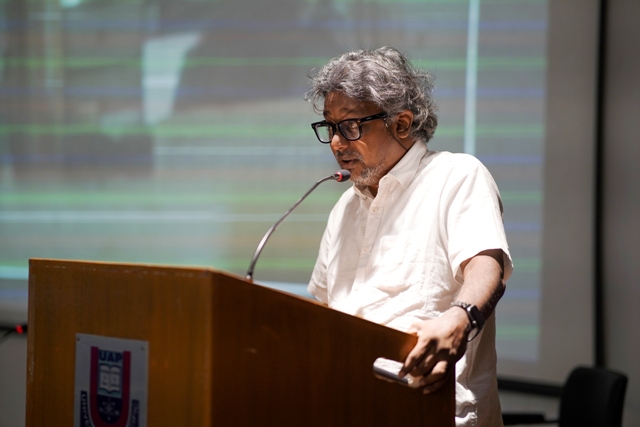 Mr. Takad Ahmed Chowdhury, Associate Professor, Department of English and Director, Directorate of Students' Welfare (DSW) welcomed the guest and the participants to the workshop. In his welcome speech, Mr. Chowdhury thanked the organizing clubs for this wonderful event and expressed his hope that the participants would be benefitted from the session by one of our most acclaimed and popular filmmakers.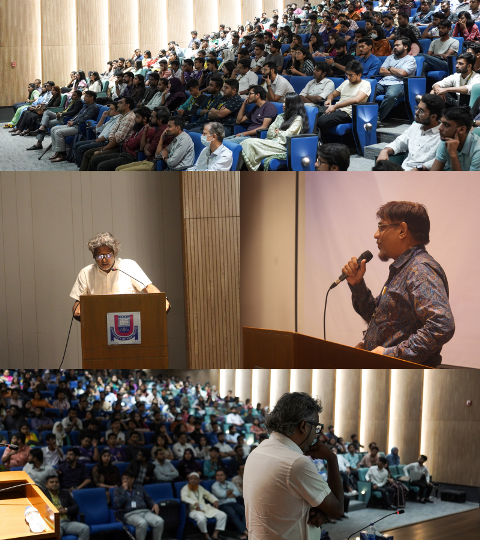 In the main session with Mr. Amitabh Reza Chowdhury shared some of the important choices he made in his life. While sharing inspirational stories and challenges of his life, he discussed some new perspectives and technical aspects of television commercials and film making. Realizing the interest of the students, Mr. Chowdhury suggested names of some important books to the students on film-making. He encouraged them to explore new cultures, changes in the society and new areas of thinking. He emphasized on rethinking and recreating their latent ideas. It may be noted that, Mr. Amitabh Reza Chowdhury has directed nearly 1500 TVCs and a number of television films. He was awarded with the Meril-Prothom Alo Best Film Director Award in 2017 and the Best Film Award at Seattle South Asian Film Festival in 2016 for "Aynabaji".
The workshop was ended by a vote of thanks by Mr. Md. Tarek Khan, Assistant Director, DSW.