UAP Central Drama Club arranged a two-day long workshop
UAP Central Drama Club, under the supervision of the Directorate of Students' Welfare (DSW) of the University of Asia Pacific (UAP), successfully organized a two-day long workshop for the student performers of the university on 26-27 August 2022. The workshop was held in the UAP auditorium from 9:00 am to 5:00 pm each day. The resource person of this workshop was Mr. Fahim Maleque Evan, Assistant Professor, Department of Drama and Dramatics, Jahangirnagar University.
In the workshop, Mr. Evan focused on a range of acting techniques and exercises such as characterization, ensemble work, movement, and improvisation using various kinds of examples. The workshop aimed to empower students, allowing them to discover their inner talent through some fun activities. He discussed the stage basics and the rehearsal process in detail. Furthermore, he offered some important tips and tricks on acting in front of the audience.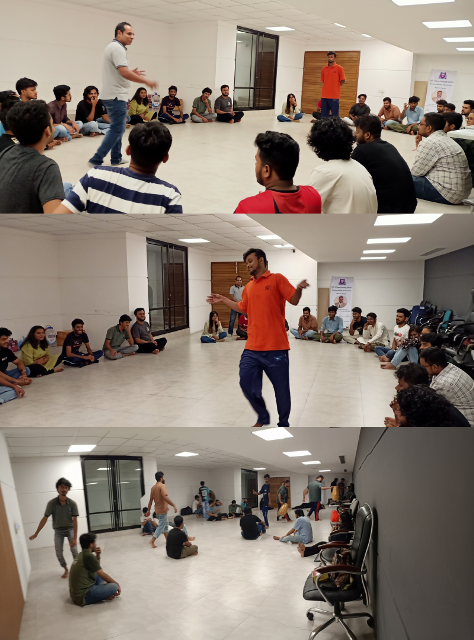 He engaged the participants in different activities to boost their confidence and develop their communication skills. At some point in this workshop, each participant was asked to come up with an idea and act it out. Once they presented their performance, Mr. Evan provided feedback on specific parts such as speech techniques, gestures, movements, observations, and physicality. Each day, towards the end of the session, there was a question-answer segment as well.
Ms. Iffat Jahan Suchona, Lecturer, Department of English and Adviser, UAP Drama Club ended the workshop with a vote of thanks.