DSW organized a workshop on 'Employability Awareness'
The Directorate of Students' Welfare (DSW) of the University of Asia Pacific (UAP) organized a two-hour workshop on 'Employability Awareness' under its career grooming initiatives at 11.30 am on 25 August, 2022 at the UAP Auditorium for the final year students and new graduates of the university.
The workshop was conducted by Mr. K M Hasan Ripon, Executive Director, Bangladesh Skills Development Institute, and a renowned employability mentor who is a certified CBT and Business Development Strategist with expertise in marketing and branding, conducted the workshop. He started the workshop with some interactive drills to demonstrate the reality of the job market and dispositions of the students towards it.
During the session his special focus was on motivation factors, career guidance, employability skills, and competency development aspects. His insightful and energetic delivery was directed towards stimulating participants to unleash their innate energies, fulfill their potential and create an intense desire for success and personal excellence. More than 200 students from different departments participated the workshop.
The workshop was inaugurated by Mr. Alamzeb Farjad Ahmed, an honorable member, UAP Board of Trustees. Mr. Takad Ahmed Chowdhury, Associate Professor, Department of English and Director, DSW welcomed the guests and the participants to the workshop.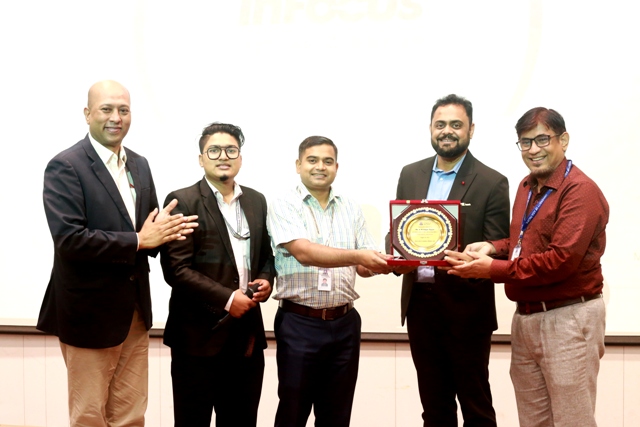 The workshop was also attended by Mr. Ahmed Bari, Vice President and Dean, Workplace Skills Development Academy New Zealand (WSDA) as a special guest. Finally, the DSW Director handed over a crest to the resource person as a token appreciation.