UAP Social Awareness Club Organises a Free Eye Checkup Campaign
Social Awareness Club, UAP organised a Free Eye Checkup Campaign in cooperation with Amar Chosma, an online eyewear service provider on 12 April 2022 at UAP Plaza.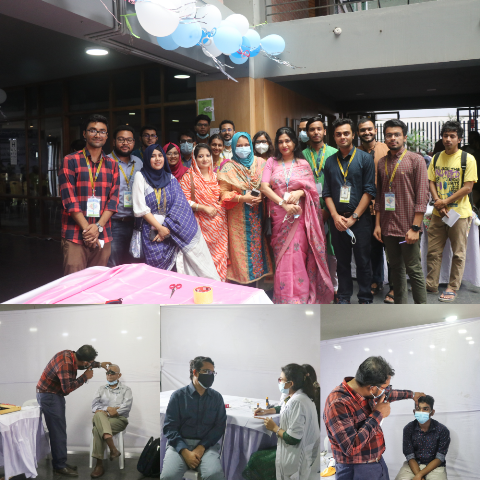 The campaign started at 10.00 am and continued till 4.00 pm. Students, faculty members and staff from different departments participated in the campaign and got their eyes checkups and necessary medications prescription by optometrists and doctors.
Air Cdre (Retd.) Ishfaq Ilahi Choudhury, Director, DSW; Professor Dr. Mohammad Shahriar, Head, Department of Pharmacy along with other faculty members of different departments were present during the eye checkup campaign.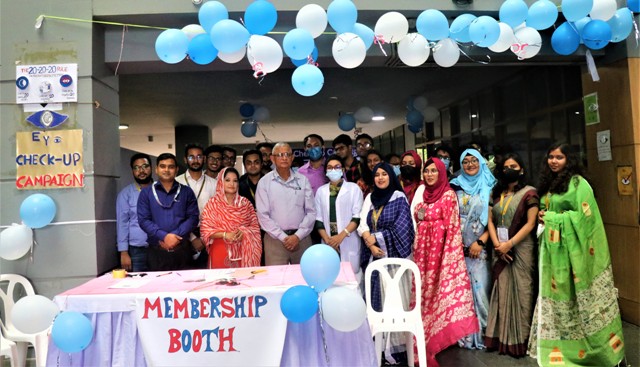 The doctor and optometrists shared important suggestions to the students and visitors to create awareness regarding common eye-related diseases.
More than 300 participants took services through the campaign. Ms. Mahjabeen Gazi, Adviser, Social Awareness Club coordinated the program.