An opening ceremony of the ICPC WF contestants' training held
An opening ceremony of the ICPC World Finals Bangladeshi contestants' training was held on September 30, 2022 at Hotel Intercontinental in Dhaka. Participants of 8 qualified teams are from – AIUB, BUET, DU, JU, NSU, RUET, SUST, and UAP were in attendance at the opening of the training.
Engr Enamul Kabir, ICPC Host Operations Director, chaired the opening ceremony. Mr. Nazrul Islam, the Deputy Secretary of ICTD welcomed the participants, while Dr. Shah Murtaza Rashid Al Masud, Associate Professor of UAP Department of Computer Science and Deputy Director ICPC World Finals in Dhaka introduced the Expert Trainer from Rusia, Mr Ruslin Alkin, and Mr Alikn's Associate Ms. Natalia Nickolayevna.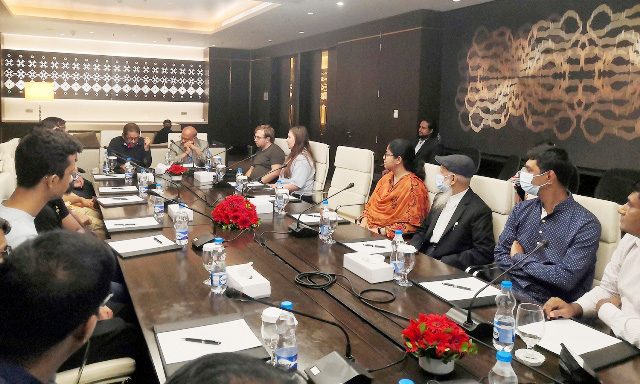 The Expert Committee Members, Prof. Dr. Abul L Haque of Presidency University and Prof. Dr. Mustafizur Rahman of DU were present. The members of the Expert Committee and expert Coach who were present the opening expressed their hope and expectation that our Bangladesh teams shall excel in their performance in the World Finals to be held in November in Dhaka. The participants introduced themselves and briefly stated their expectations.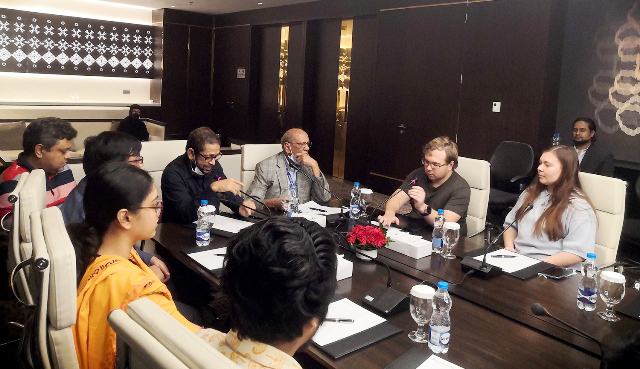 Honorable Chairman, UAP Board of Trustee, Dr. Mohammed Alauddin was the Chief Guest at the occasion. Dr Alauddin highly appreciated Dr Jafar Iqbal and Dr Kaykobad, Chair and Co-chair, respectively and other members of the Expert Committee for their keen interest shown and efforts given in guiding this training program.
Dr Alauddin mentioned that it is our national pride that ICPC World Finals is being held in Bangladesh, we are the host country, and we expect that as host country teams we shall do well in the World Finals Competition. And he urged the trainees to put in their best to make best use of this training. Dr Alauddin thanked the officials of the ICT Division and of the BCC for arranging this training; he also thanked UAP team for working very closely in cooperation with ICT Division and BCC for successfully organizing this training.
While wishing the training a great success and declaring the training open, Dr Alauddin once again thanked all the expert local coaches for their efforts in training the participants of Bangladeshi Teams of ICPC World Finals in Dhaka and Expert Trainer from Rusia, Mr Ruslin Alkin, and his Associate Ms. Natalia Nickolayevna who came come to Bangladesh for conducting the training to augment our participating teams 'skill and capability.