Industrial Visit to BARD, Cumilla
DBA, UAP arranged an Industrial Visit on March 19, 2023, to Bangladesh Academy for Rural Development (BARD). The visit was specifically arranged for students enrolled in the Financial Institutions course to provide them with a practical understanding of the subject matter and bridge the gap between theory and practice.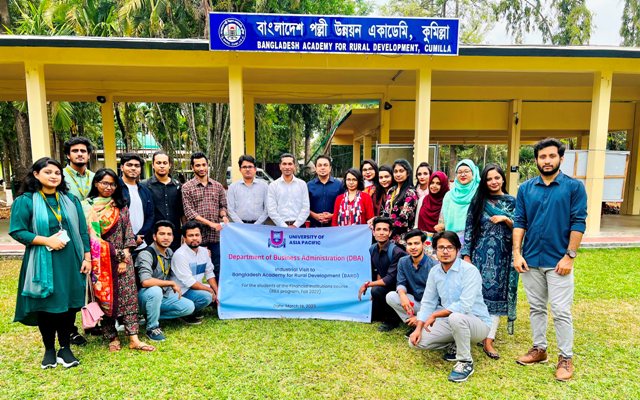 At the beginning of the visit, the students attended a lecture delivered by Mr. Kamrul Hasan, Deputy Director, BARD, where he introduced our students to the activities of BARD and the renowned Cumilla Model.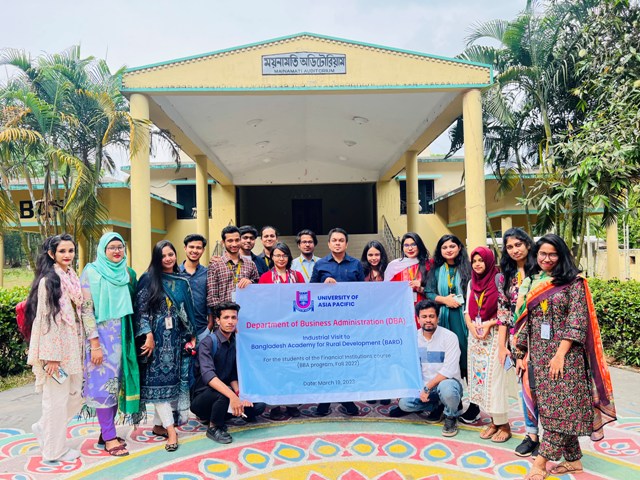 The lecture was informative and interactive, which concluded with a vote of thanks by Mr. Imroz Mahmud, Assistant Professor, DBA, UAP. After the lecture, the students were taken on a tour of the picturesque 156-acre campus of BARD, where they had a hands-on experience with some of BARD's current projects.
DBA, UAP would like to extend its sincere gratitude to the authorities at BARD for their gracious hospitality. The industrial visit was guided by Mr. Imroz Mahmud (Assistant Professor, DBA, UAP) and Ms. Rubaba Nazneen Noor (Lecturer, DBA, UAP).