Webinar on "Network Pharmacology Based Analysis" organized by Department of Pharmacy
The Department of Pharmacy of University of Asia Pacific organized a webinar titled "Network Pharmacology Based Analysis" on 11th August 2021 at 7.30 p.m. on the online platform Zoom. The program was also live-streamed on Facebook from the page of Seminar Organizing Committee, Department of Pharmacy, UAP.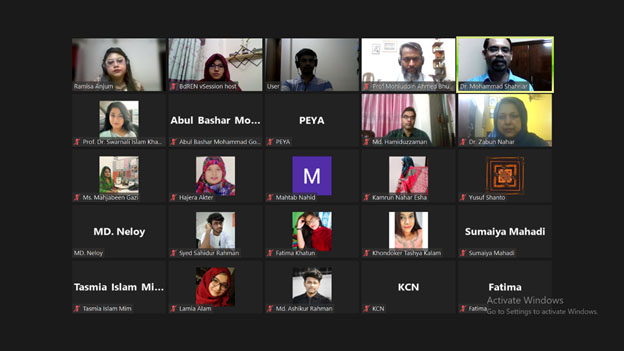 Dr. Md. Nazim Uddin, a senior scientist in BCSIR, was present as the speaker of the webinar. At first, Dr Nazim briefly introduced the research field, Network Pharmacology Based Analysis, to the participants and then discussed about scope of this research field in Bangladesh. He particularly emphasized that this type of analysis could be carried out on a computer with minimum investment which is suitable for a developing country like Bangladesh where research funding is limited and expressed his interest in collaborative research. This was then followed by a question and answer session.
Later, Professor Dr Mohiuddin Ahmed Bhuiyan addressed a few words for the audience and also talked about his willingness to collaborate with Dr. Nazim. Finally, Professor Dr. Mohammad Shahriar, Head of the Department of Pharmacy ended the program with a vote of thanks. In his speech, he thanked the guest speaker, Dr. Md. Nazim Uddin for his informative session, Prof. Dr. Swarnali Islam Khandaker, Ms. Nishat Jahan and Ms. Ramisa Anjum for organizing this webinar, and all the faculty members and students for their enthusiastic participation.