Professor Sahadat Hossain, PhD visits Department of Civil Engineering, UAP
On 9th May 2023, Dr. Md Sahadat Hossain, PhD, Professor of Department of Civil Engineering and Director, Solid Waste Institute for Sustainability at University of Texas at Arlington (UTA), visited Department of Civil Engineering, University of Asia Pacific (UAP).
Prof. Hossain visited classrooms and laboratories of UAP Department of Civil Engineering while Prof. Dr. Muhammad Mizanur Rahaman, Dean, School of Engineering and Prof. Dr. Nehreen Majed, Head, Department of Civil Engineering accompanied him and briefed about the resources, services and physical and technical facilities available at UAP.
Professor Hossain discussed about the potential academic collaboration between the Civil Engineering Departments of UAP and UTA and agreed to work jointly to find out the common grounds to facilitate the credit transfers and students' enrollment in undergraduate and graduate programs at UTA.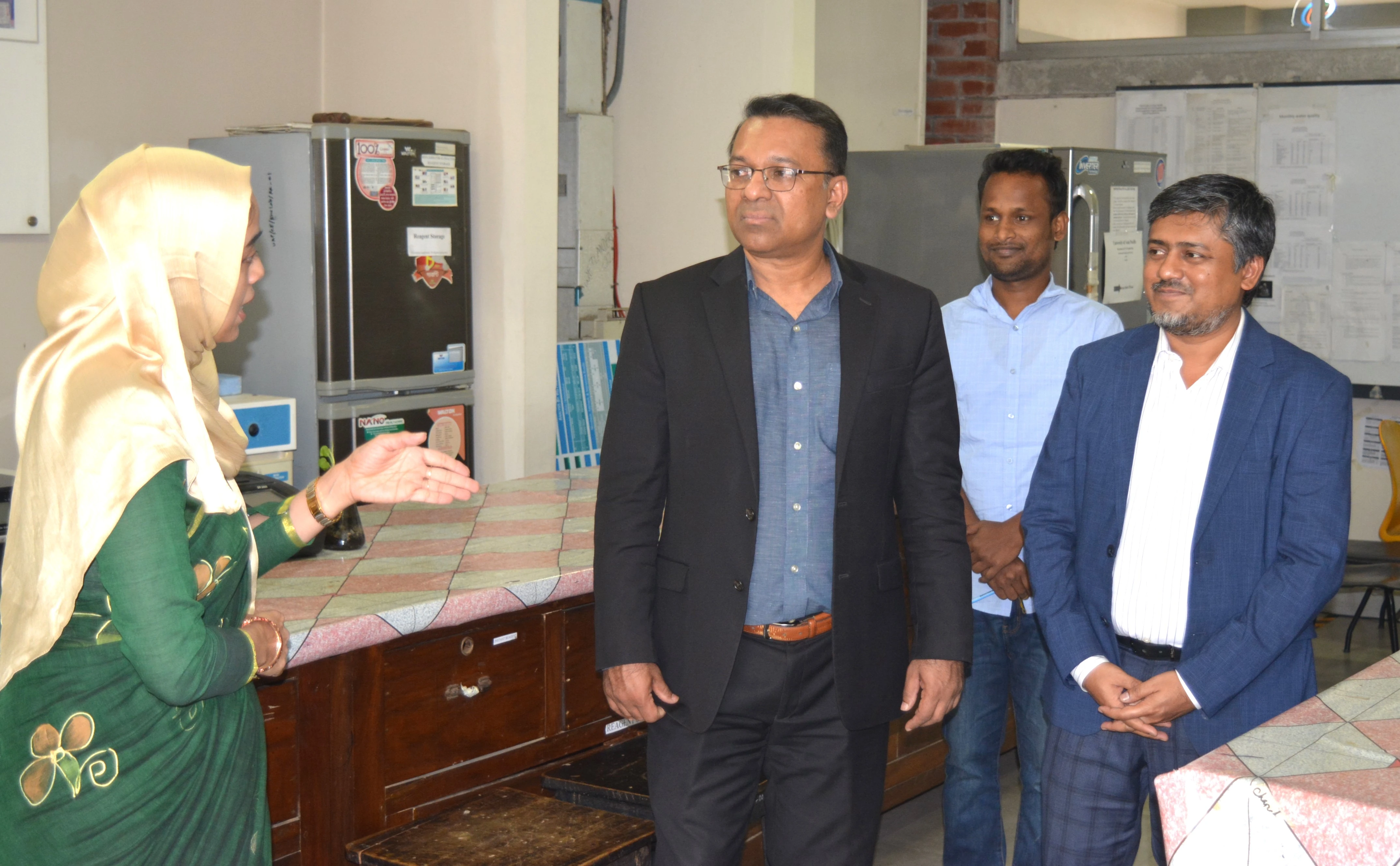 Prof. Sahadat Hossain also met with Professor Dr. Qumrul Ahsan, Vice Chancellor, UAP and shared his ideas on how both universities can work together to promote academic excellence.