Social Awareness Club organized a Blood Donation Camp- Spring 2022
UAP Social Awareness Club, in collaboration with Quantum Foundation, organized a day-long 'Blood Donation Program Spring 2022' on 29th September 2022 at UAP Plaza.
The program started at 10:00 am and continued till 5.00 pm. Mr. Takad Ahmed Chowdhury, Director, DSW, UAP inaugurated this program. He inspired the students by donating his blood voluntarily and conveyed his thanks to all the members of the Club and Quantum Foundation for their voluntary work. Among others, Mr. Md. Tarek Khan, Assistant Director, DSW, faculty members, and club members were present at the inaugural ceremony.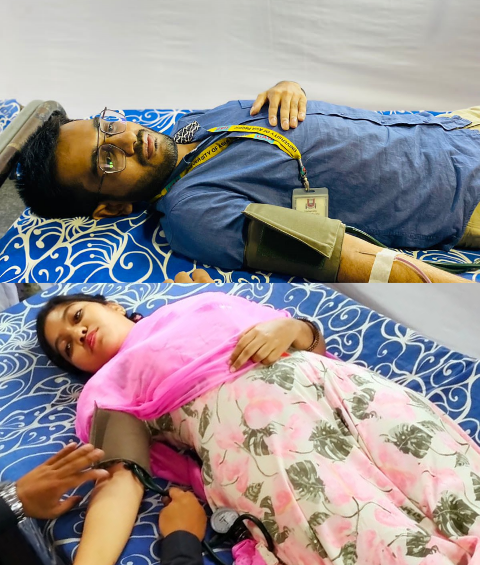 The Adviser of the Social Awareness Club Ms. Mahjabeen Gazi and the Convener of the Department of Pharmacy, Ms. Taslima Binte Kamal arranged the program and encouraged the volunteers for this noble work. The volunteers of the Social Awareness Club described the benefits of donating blood and motivated the students to donate blood. All the students filled out the form before donating blood. Apart from students, Prof. Dr. Mohiuddin Ahmed Bhuiyan, Dean, School of Medicine, University of Asia Pacific also participated in this program by donating his blood voluntarily. Social Awareness Club arranged refreshments for the blood donors. They had also set up a resting facility at UAP Medical Centre for anyone who felt dizzy or sick after donating blood.
More than one hundred students from different departments participated in this program, however, seventy students were capable to donate blood after screening all factors.