"Blood Donation Campaign" Organized by Pharmacy Social Awareness Club
A day-long "Blood Donation Campaign" was organized by Pharmacy Social Awareness Club, UAP on March 15, 2023 in collaboration with the Quantum Foundation.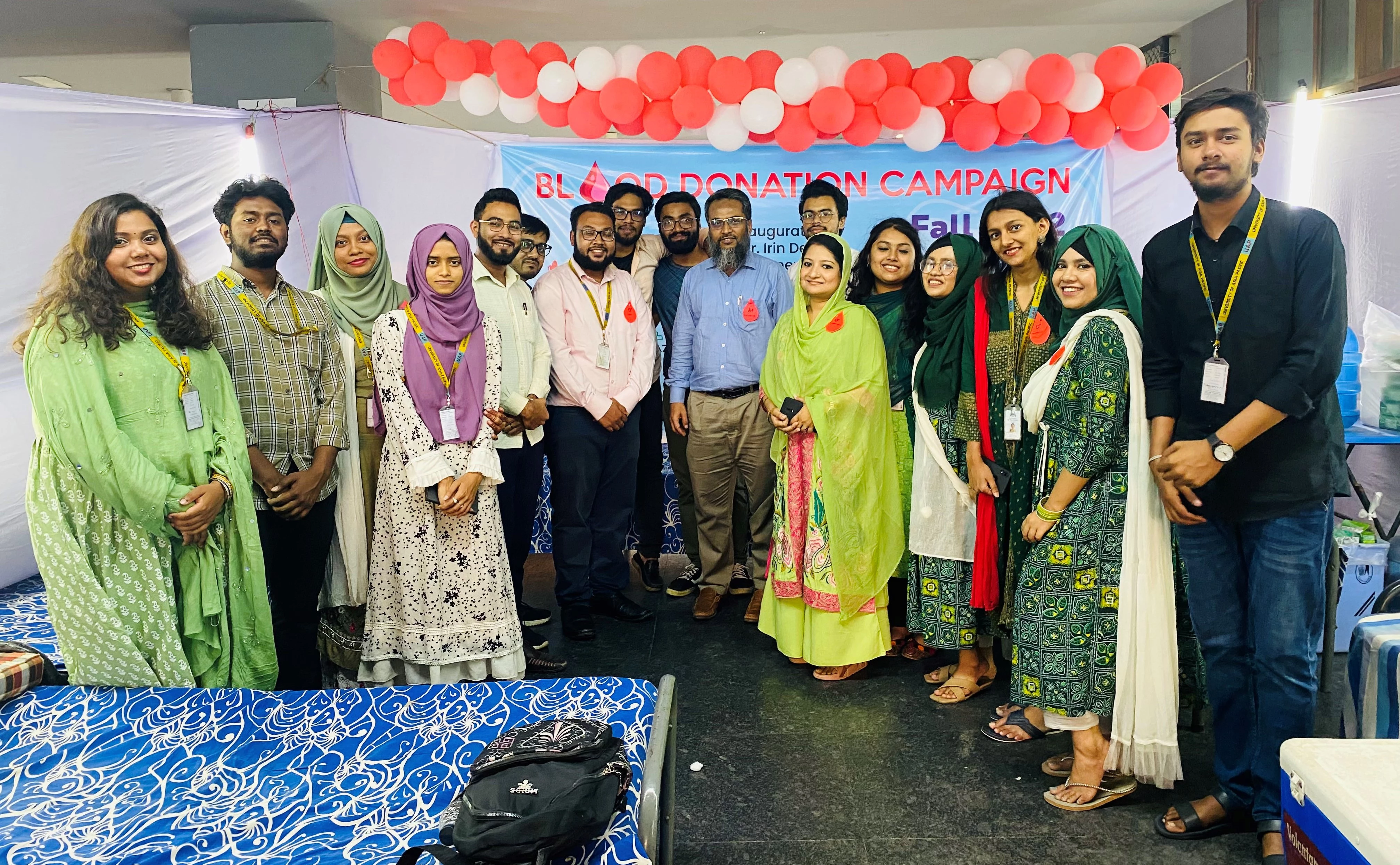 The program started at 10.00am in the morning at UAP Plaza and continued till 5.30pm Dr. Irin Dewan, Head of the Department of Pharmacy, University of Asia Pacific, inaugurated the program. She inspired the students for participating in this philanthropic event and conveyed her thanks to all the members of the Club & Quantum Foundation for their voluntary work. She had also given crest to the donors, who has given blood consequently for the 3rd times. Faculties from the Department of Pharmacy were present during the event.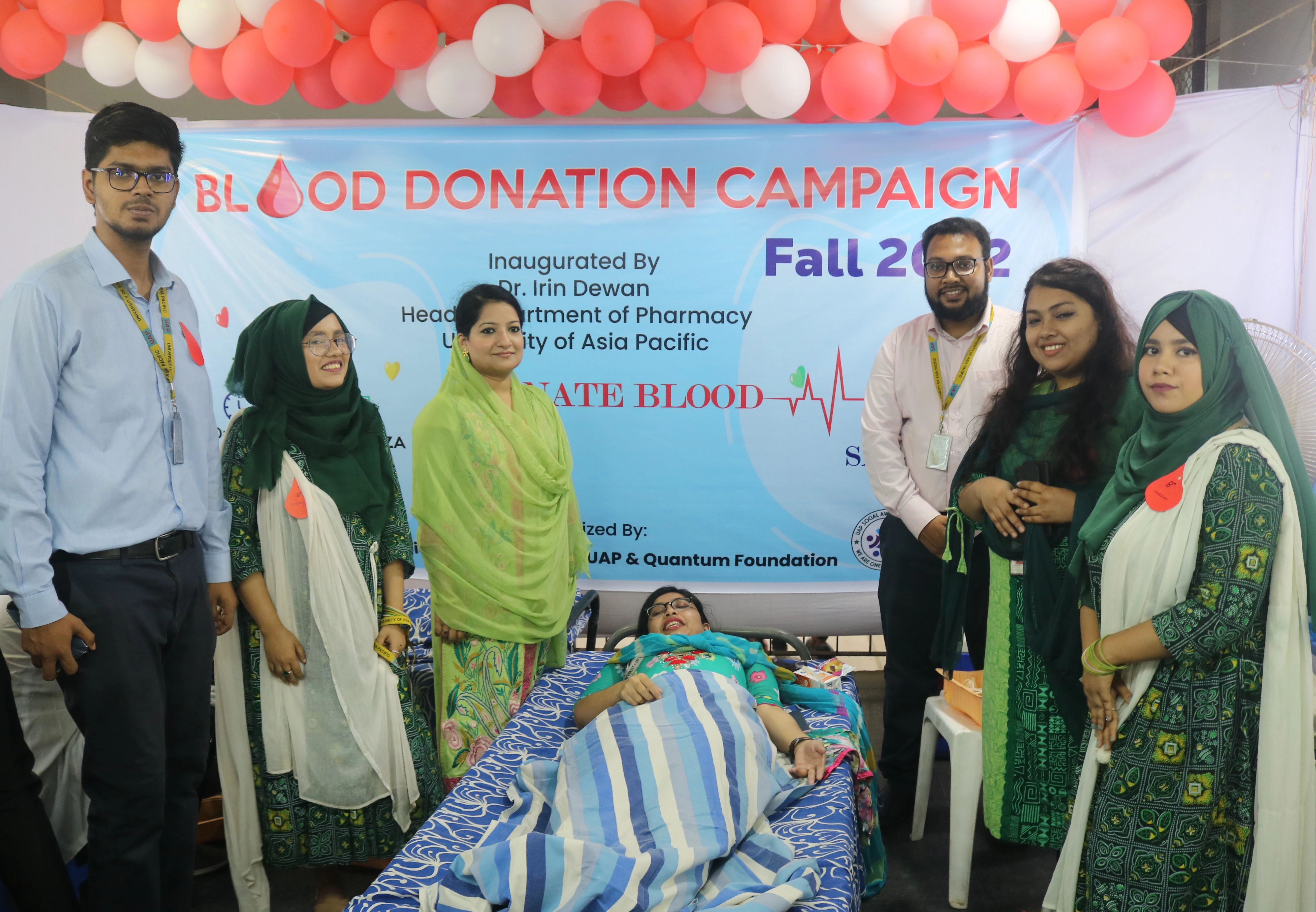 The Adviser of Social Awareness Club, Mahjabeen Gazi and Convener of Pharmacy Social Awareness Club, Faria Tasneem organized the program and supported the volunteers for this noble work. The Pharmacy Social Awareness Club representatives inspired the students to donate blood by outlining the advantages of this generous deed. Dr. Mohiuddin Ahmed Bhuiyan, Professor and Dean, School of Medicine, University of Asia Pacific, contributed to the program's success by uplifting the participants' spirits with his presence. Takad Ahmed Chowdhury, Director, DSW, UAP motivated the students by donating his blood voluntarily and conveyed thanks to all the members of the Club and Quantum Foundation for the charitable work.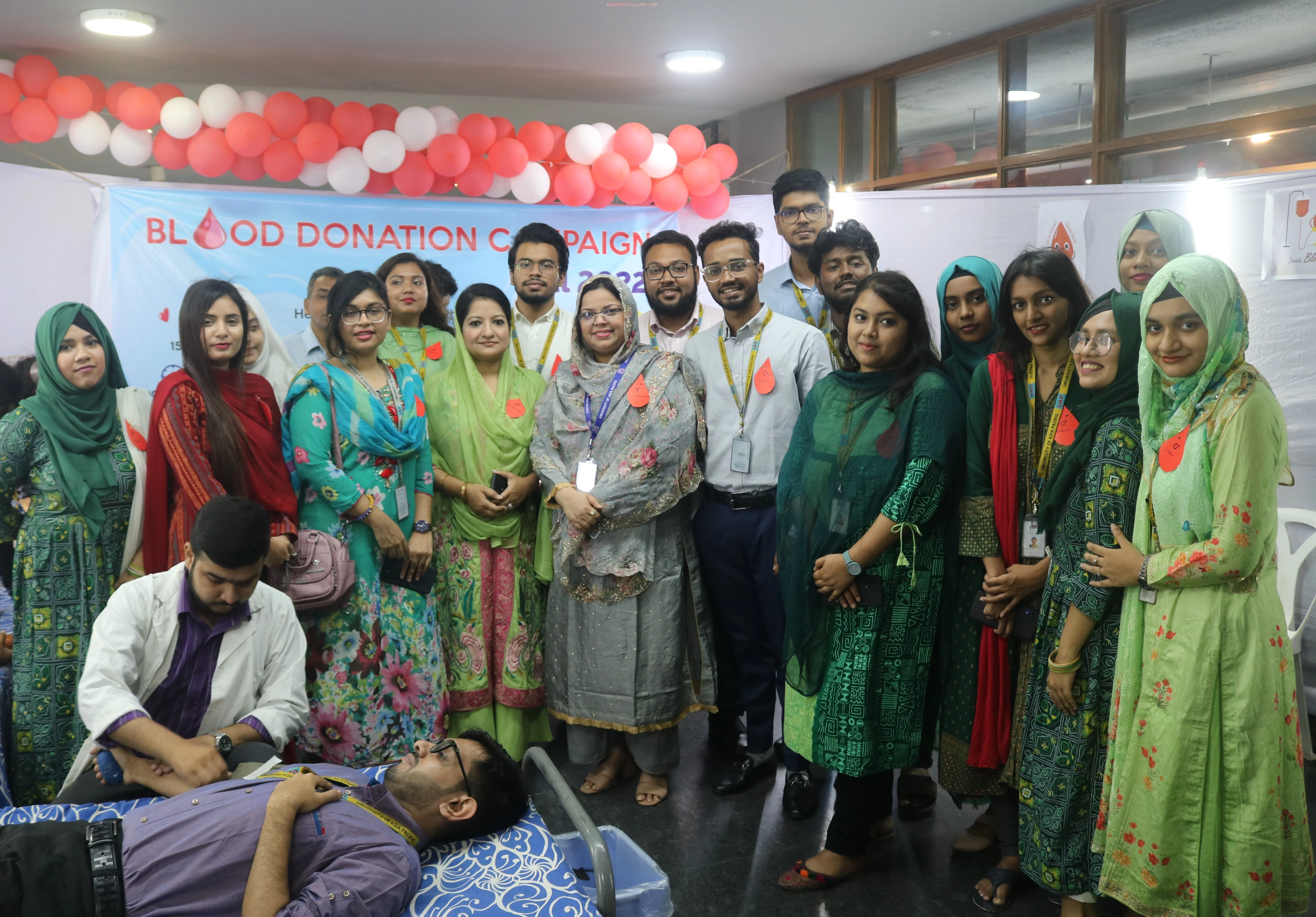 Refreshments for individuals who donated blood at the program had been organized by the club. The arrangement for resting facilities was also made in case somebody felt queasy or sick after giving blood.
78 students from the departments of Pharmacy, Civil Engineering, English, Business Administration, EEE, Architecture, and Law and Human Rights actively participated in this program by donating blood willingly. The event was a success by the tireless enthusiasm and team effort of all the members and volunteers of the club.