Department of Law and Human Rights organizes Voluntary Blood Donation Program
The Social Welfare Club, Department of Law and Human Rights, University of Asia Pacific in collaboration with Quantum Foundation organized a day long Voluntary Blood Donation Program on 17th August 2022.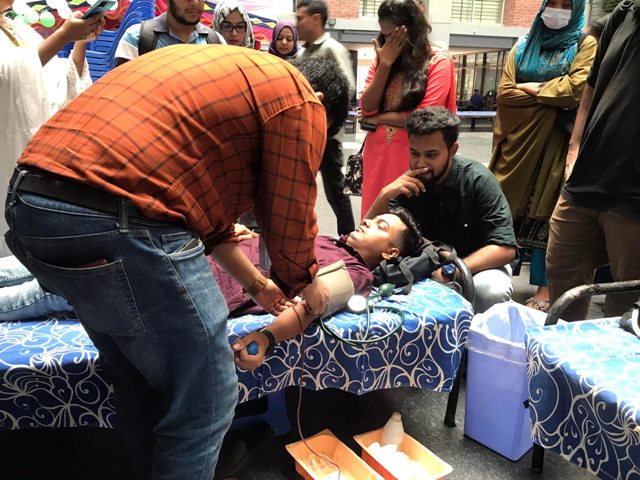 Dr. Chowdhury Ishrak Ahmed Siddiky, Head of the Department, Department of Law and Human Rights, UAP inaugurated this program by cutting ribbon. He gave a welcome speech towards the students and also inspired them for donating blood voluntarily. He conveyed thanks to all the members of the Quantum Foundation for the voluntary work.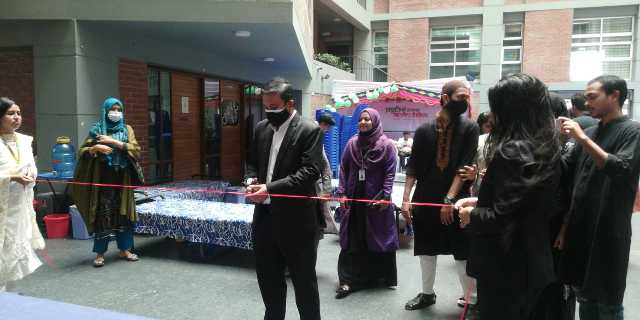 The representative of Quantum Foundation described the benefits of donating blood and encouraged the students to donate blood .Fifty Seven Students from the departments of Law and Human Rights, English, Business Administration, English, Pharmacy, Civil, EEE and Architecture of University of Asia Pacific, participated this program and donated blood voluntarily.
The Convener of Social Welfare Club Azizun Nahar and Member Secretary Farzana Akhtar were present in the program.