Club Fair for Fall-22 semester held at the University of Asia Pacific
The Directorate of Students' Welfare (DSW), University of Asia Pacific (UAP) organized the Club Fair, fall 2022 on January 19, 2023 at the UAP plaza where fifteen central clubs of the university exhibited their accomplishments and activities before the newly admitted students and arrived guests.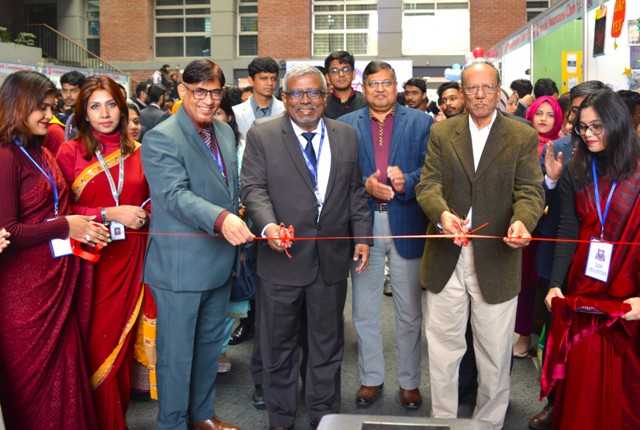 Dr. M. Alauddin, Chairman, Board of Trustees (BOT), UAP and Professor Dr. Qumrul Ahsan, Vice Chancellor, UAP jointly inaugurated the fair, while Professor Dr. Md. Sultan Mahmud, Pro-Vice-Chancellor, UAP was present as the special guest.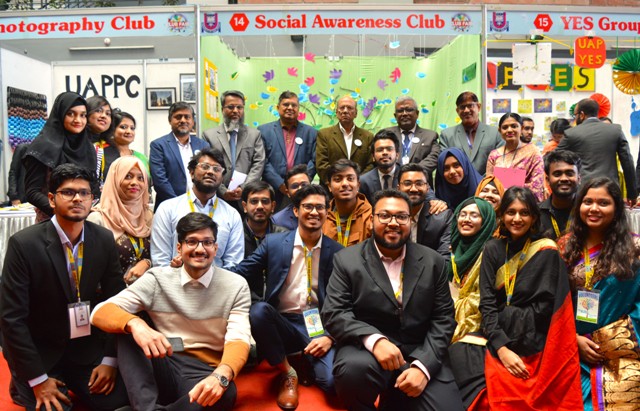 Mr. Takad Ahmed Chowdhury, Director, DSW, UAP welcomed the guests and new students to the club fair. In his speech, Mr. Chowdhury thanked the audience and said, the Club Fair is one of many events and activities UAP offers as part of its commitment to give students an encompassing academic and social experience that leads to the growth and refinement of their cultural, academic, sporting and artistic interests.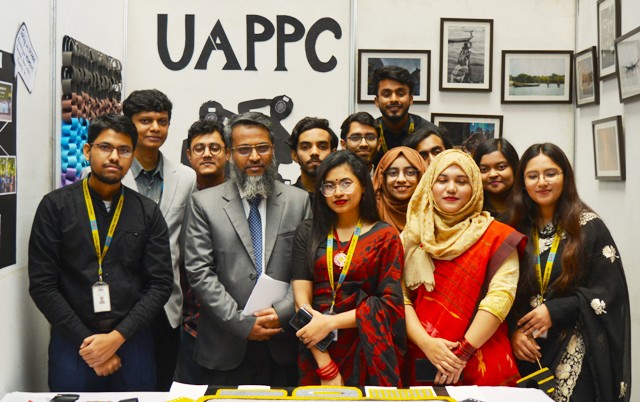 The Chief Guest of the fair, Dr. M. Alauddin expressed his appreciation to the organizers for wonderfully organizing the fair. He also assured to extend his support in all kinds of co-curricular activities for the benefit of the students.
In his speech, UAP Vice Chancellor Professor Dr. Qumrul Ahsan inspired the students to get involved in co-curricular activities besides their regular academic commitments. He said, developing social skills is as important as academia. "When you join a club - be it cultural, interest - oriented, or even academic - you will be meeting new people as well as individuals who have similar interests to yours. You will be able to build a wide network, which is very important, especially if you just joined university and you want to build friendships and get to know people", he noted.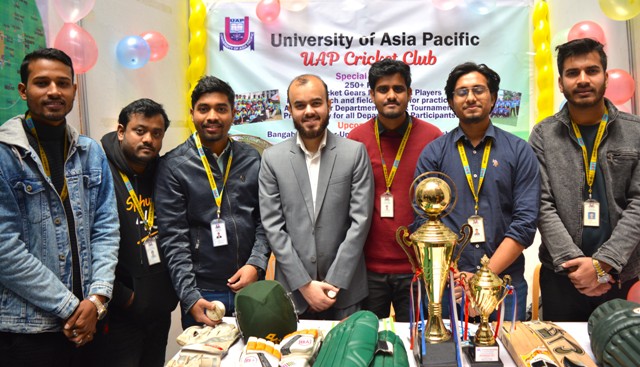 The inaugural session was also addressed by Professor Dr. Md. Sultan Mahmud, Pro Vice Chancellor, UAP. A total of sixteen volunteers were selected the best volunteers and were awarded certificates for their voluntary services in organizing various co-curricular activities of the university.
The fair was concluded by the Vice Chancellor through announcement of the best performing stalls based on their overall performance throughout the day including stall decoration and service to the visitors. The stall of Drama Club was recognized as the best stall, while the Social Awareness and Cultural Clubs became the second and third respectively in terms of the stalls decoration, student engagement and participation of their activities.