University of Asia Pacific initiated collaboration with Ondokuz Mayis University of Turkey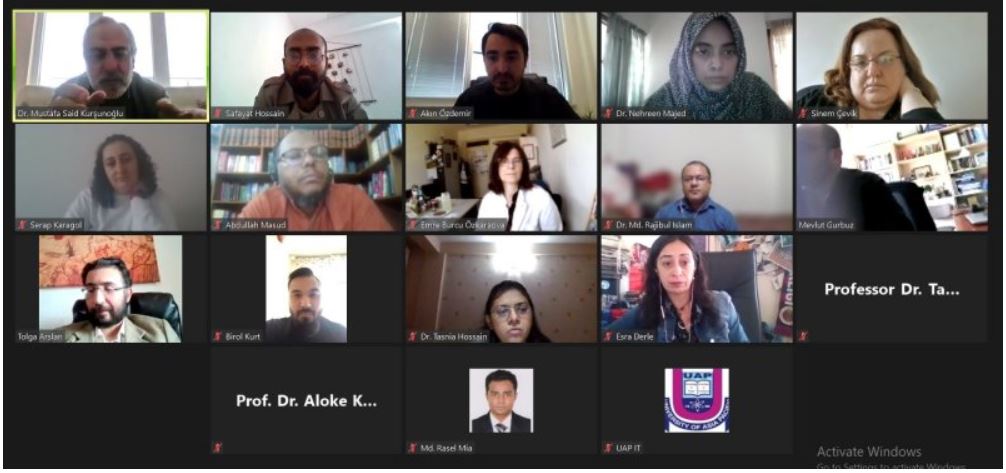 On Wednesday, 21st April 2021, an online meeting was held between the University of Asia Pacific (UAP) and Ondokuz Mayıs University (OMU), Turkey, aiming to create scientific cooperation in the fields of engineering and other potential areas. The meeting was held under the initiatives of UAP Administration and the International Relations Offices of both universities.
A MoU will be signed between the two universities realizing the joint graduate programmes and students exchange programmes.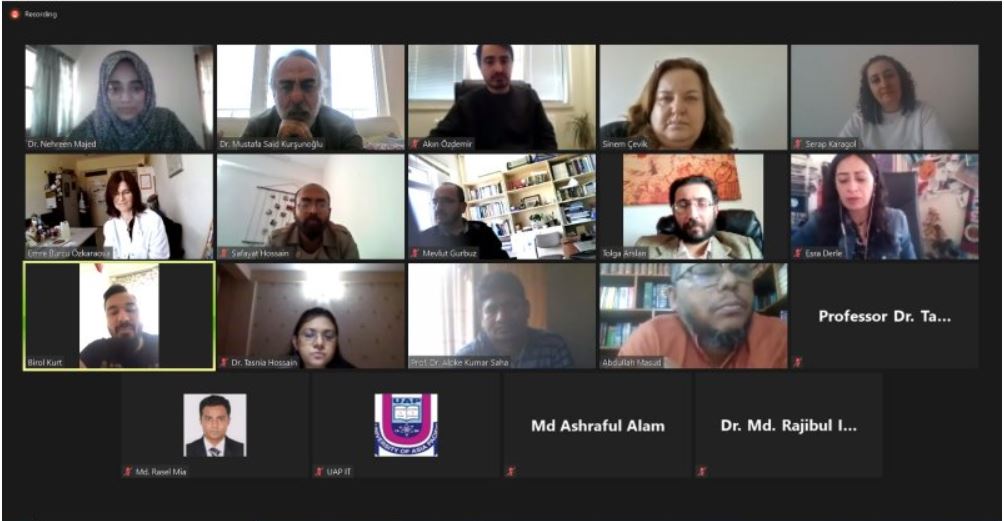 The meeting was attended by the respective faculty members and officials of both universities. On behalf of UAP, Director of the Office of International Affairs and Faculty member of Engineering Dr. Nehreen Majed, Prof. Dr. Alok Kumar Saha, Prof. Dr. Tanveer Ferdous Saeed, Dr. Tasnia Hossain, Dr. Md. Rajibul Islam and Registrar Mr. Abdullah Al Masud, while Associate Prof. Dr. Mevlüt Gürbüz, Assoc. Prof. Dr. Emre Burcu Özkaraova, Dr. Faculty Members Akın Özdemir, Gediz Uğuz, Serap Karagöl and Sinem Çevik attended the meeting on behalf of OMU Faculty of Engineering.
Under the collaboration initiative, UAP and OMU plan to hold a series of meetings on OMU Technopark projects to develop bilateral cooperation in the upcoming period.