Department of Electrical and Electronic Engineering hosted a Webinar by EEE Alumna
The Department of Electrical and Electronic Engineering successfully hosted a webinar on "Factory Integration for Automatic Manufacturing & Career Growth of Higher Study in Germany" on 4th July 2021. It was a matter of joy that the resource person was our alumna Farzana Yesmin who has a great experience of working in Germany. Currently, she is working at Infineon Technology AG, Germany as a System Engineer.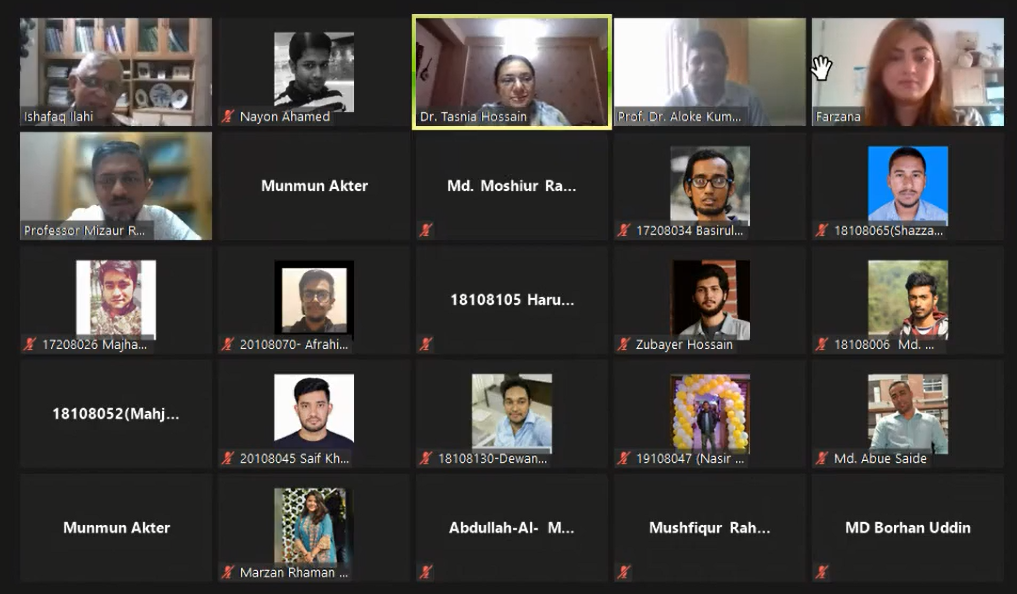 Our honorable Treasurer, Air Cdre(Retd.) Ishfaq Ilahi Choudhury, Dean of School of Engineering, Prof. Dr. Muhammad Mizanur Rahman, Director of IQAC, Prof. Dr. Aloke Kumar Saha, Head of the department, Dr. Tasnia Hossain, Faculty members, and a large number of students enhanced the beauty of the event with their presence.
The event started with the welcoming speech of our honorable departmental head Dr. Tasnia Hossain. Then the speaker, Farzana Yesmin beautifully explains the factory integration for automatic manufacturing systems in Germany. Finally, she shared the Higher study and career opportunities in Germany with the participants. We hope our students benefited from the event.