EEE Tech Fest 2023 held at UAP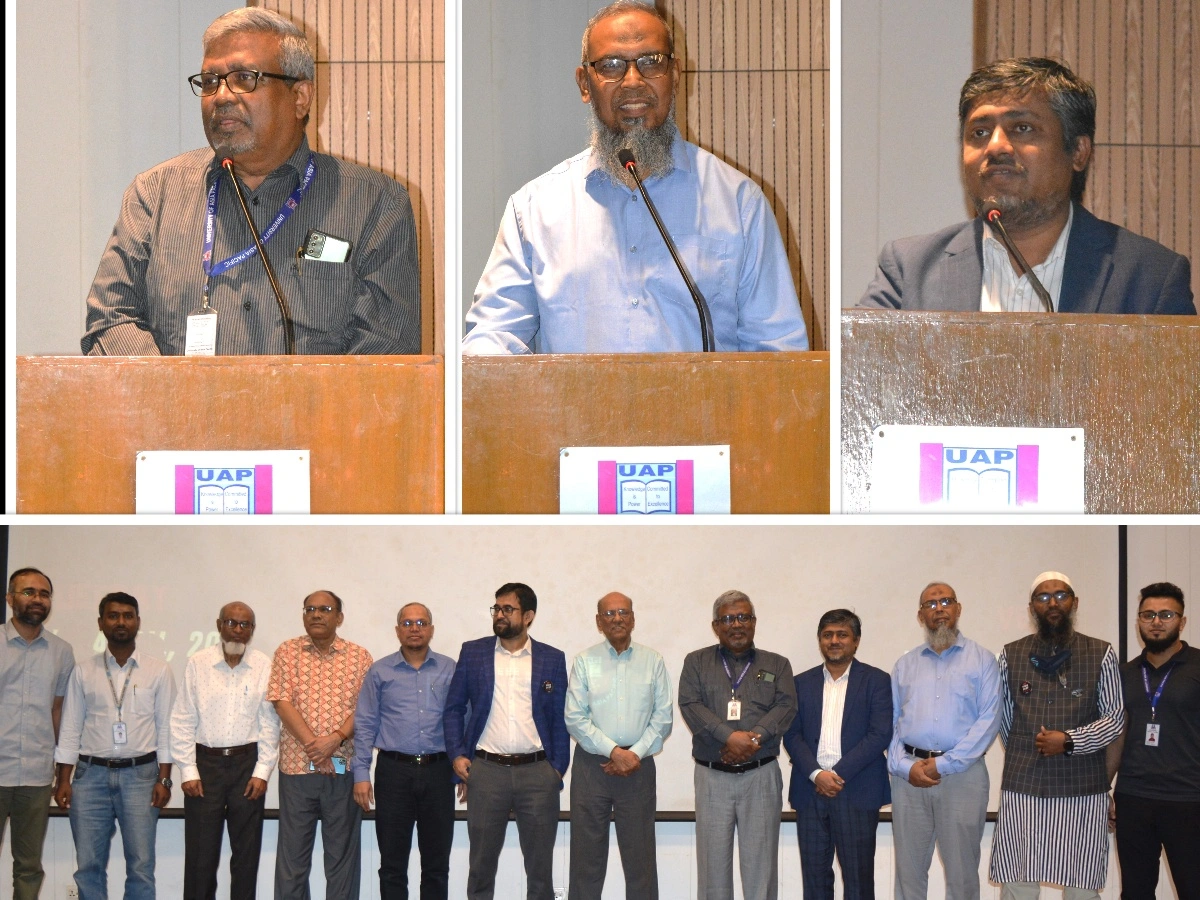 EEE Project Club of the Department of Electrical and Electronic Engineering (EEE), UAP, in cooperation with the IEEE UAP Student Branch successfully organized EEE Tech Fest 2023 on 29th March at the UAP Plaza.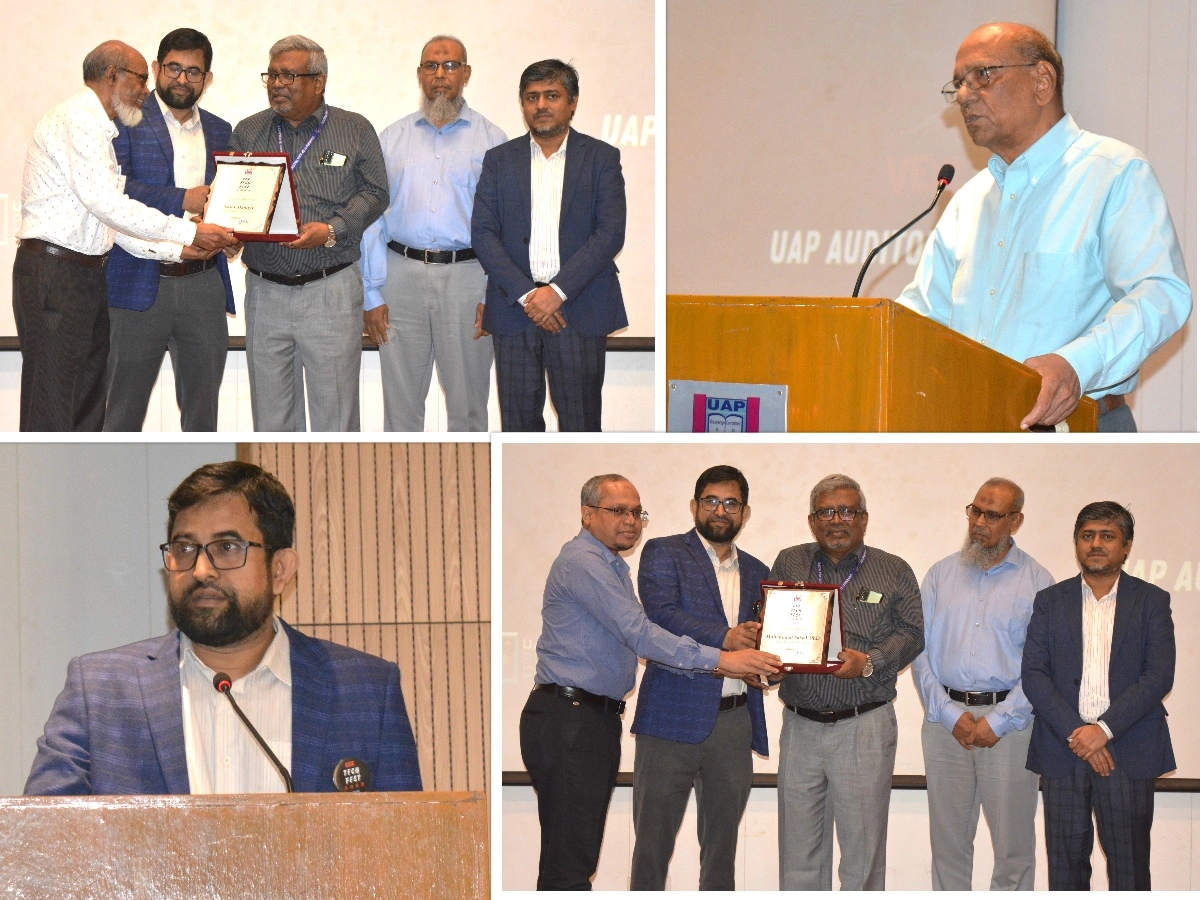 Dr. Mohammed Alauddin, Chairperson, Board of Trustees, and Prof. Dr. Qumrul Ahsan, Vice Chancellor, UAP jointly inaugurated the fest while Prof. Dr. Sultan Mahmud, Pro Vice-Chancellor, Professor Dr. Mohiuddin Ahmed Bhuiyan, Acting Treasurer, Professor Dr. Muhammad Mizanur Rahaman, Dean, School of Engineering, UAP; Dr. G. R. Ahmed Jamal, Associate Professor and Head, EEE, UAP were present among others.
A total number of 375 participants took part in EEE Tech Fest 2023. The fest included segments like Project showcasing, Idea generation competition, Programming contest, Robo soccer competition and quiz contest. 28 groups exhibited their projects in two different categories such as Smart Systems and Energy Security. All these projects offered innovative and practical solutions. During the Idea Generation competition students brain stormed to develop ideas for overcoming fire hazard and gas leakage problems in our city. Students from both EEE and CSE department took part in Programming contest. Quiz contest was joined by participants from all the disciplines at UAP. Robo soccer competition displayed the advances made by the UAP EEE Project club in the field of robotics.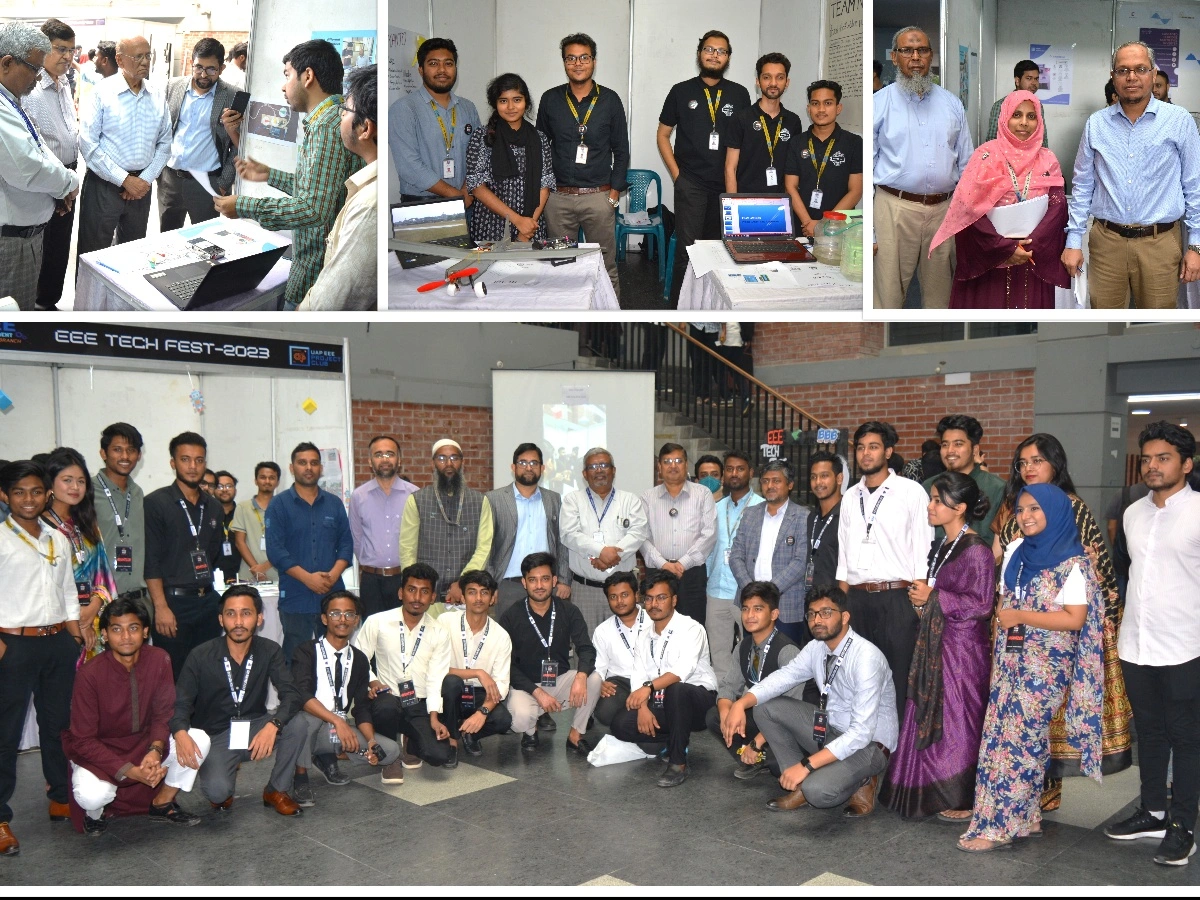 Later, all the invited guests visited the projects and appreciated their ideas which subsequently inspired the students to do even better in their future academic activities.