Workshop on Examination Anxiety held at UAP
The Directorate of Students' Welfare (DSW) organized a workshop titled 'Examination Anxiety' from 2:30 pm to 4:00 pm on Tuesday, May 9, 2023. Ms. Ayesha Islam, Socio Counselor of University of Asia Pacific facilitated the workshop for the hundreds of participating students by discussing the concept and engaging students with activities to understand their own experiences ahead of their Fall 2022 final examinations.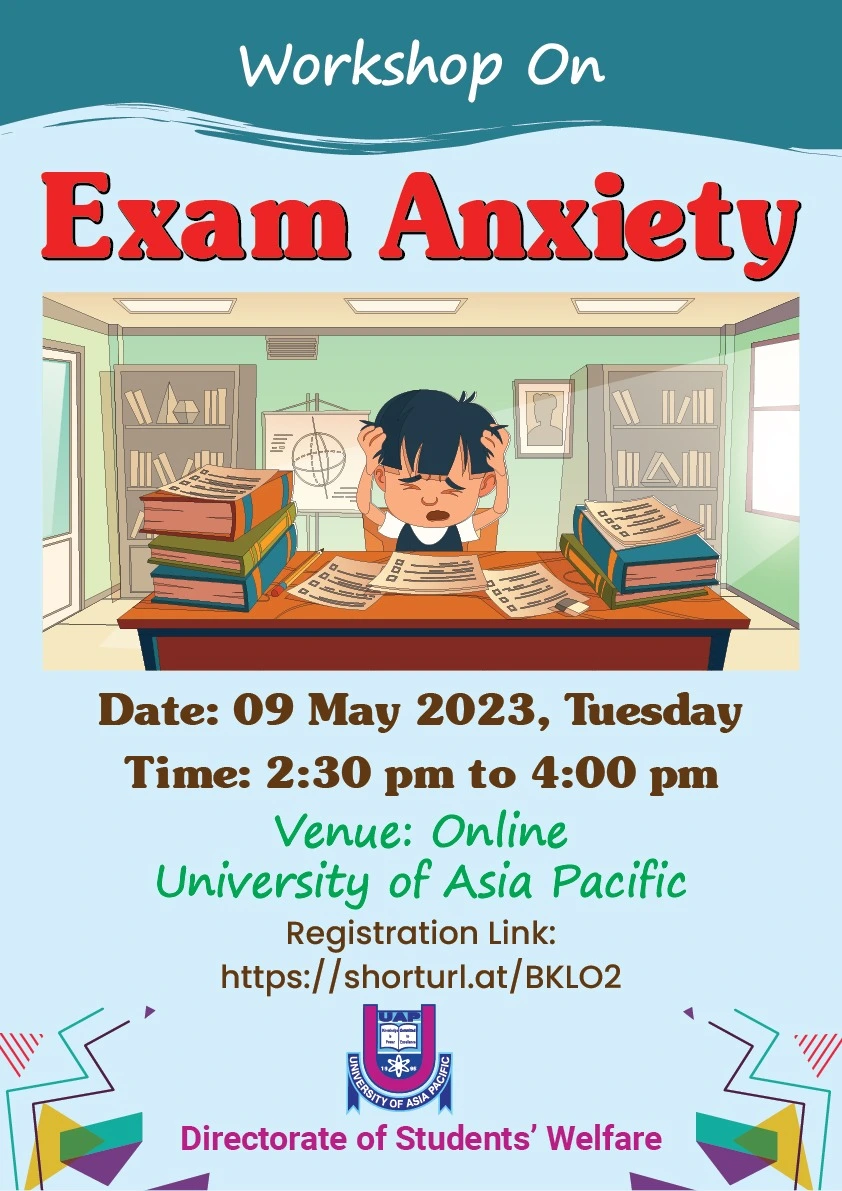 Anxiety occurs when there is a threat or a potential danger ahead. It's an alarm or the brain's way of reacting to stress and alerting us to be prepared. This alarming system might become sensitive for some students when it nears the exam. The Exam is related to performance for which they may feel scared, nervous, stressed or anxious. In addition, it is connected to the low self-esteem where they could not think positively about themselves; hence have the belief that they cannot do well. Healthy management of this anxiety helps an individual be more productive and functional in academic excellence.
The objective of the workshop was to make the students understand anxiety and how they can help themselves when they feel anxious due to any kind of examination. The causes and effects of exam anxiety, management techniques, and some tips to deal with anxiety were discussed. Moreover, how appreciating self can help to manage anxiety during the examination was emphasized in the session. In the end, what they were getting out of this workshop was asked to reflect on. The concluding part took place by giving and receiving thanks and warm wishes from the students.
The participating students expressed a great deal of satisfaction and shared their interest to attend more such workshops. Social Counselling Center is thankful to the admin and management staff of the University of Asia Pacific who supported the workshop and make it successful.