UAP holds Freshers' Orientation for Spring 2021
University of Asia Pacific (UAP) organized two virtual sessions of orientation for freshers on 9th and 10th July 2021 for the newly enrolled students in the Spring 2021 semester.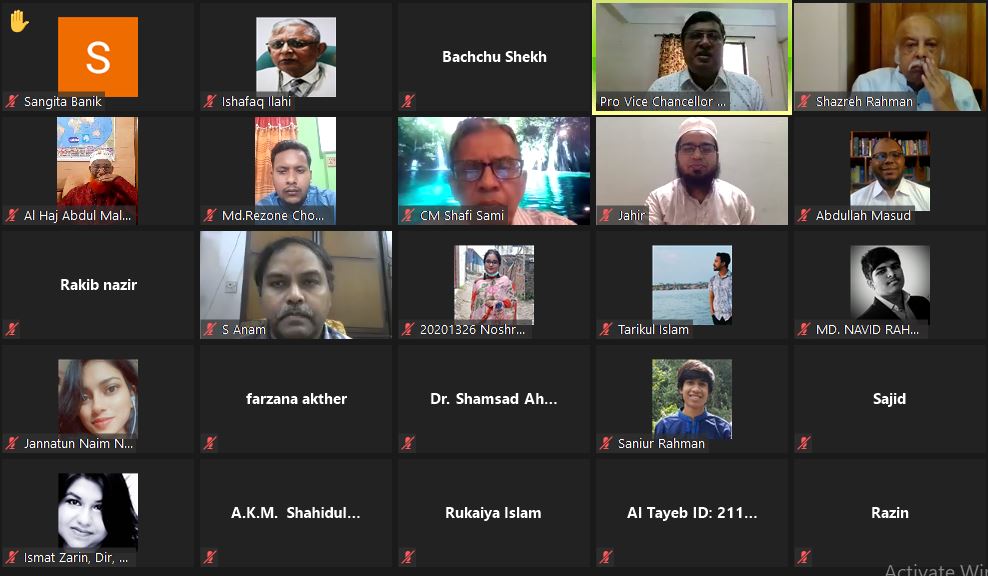 Mr. C. M. Shafi Sami, Chairman, Board of Trustees (BOT), UAP, was present as the Chief Guest. In his speech, Mr. Sami expressed his thankfulness to the students for choosing UAP as their destination of higher education. He assured the freshers with a view to extending all out cooperation from the Trustee Board of UAP. He also mentioned that UAP has a number of highly qualified faculty members who have distinctions in their respective fields.
Addressing the newly admitted students, Professor Dr. Sultan Mahmud, Acting Vice Chancellor, UAP, mentioned that the day of orientation is a significant day of their life as it marks the beginning of the new phase of the most important segment of their academic life. He also enlightened the students by saying that since they have decided to continue with their studies at the tertiary level at UAP which comes with its own set of responsibilities, they need to take up the challenge of learning and be responsible. He also mentioned the students that their journey at UAP will be directed and supported in every step by the faculty members but it is their hard work and diligence that will make them successful.
UAP Proctor, Professor Shahriyar Anam shared some essential rules and regulations of UAP with the freshers and their parents and guardians. He said, UAP Proctorial body is relentlessly working with the administration to ensure discipline. He warned if anyone violate rules he/she will have to face punishment without further hesitation and delay.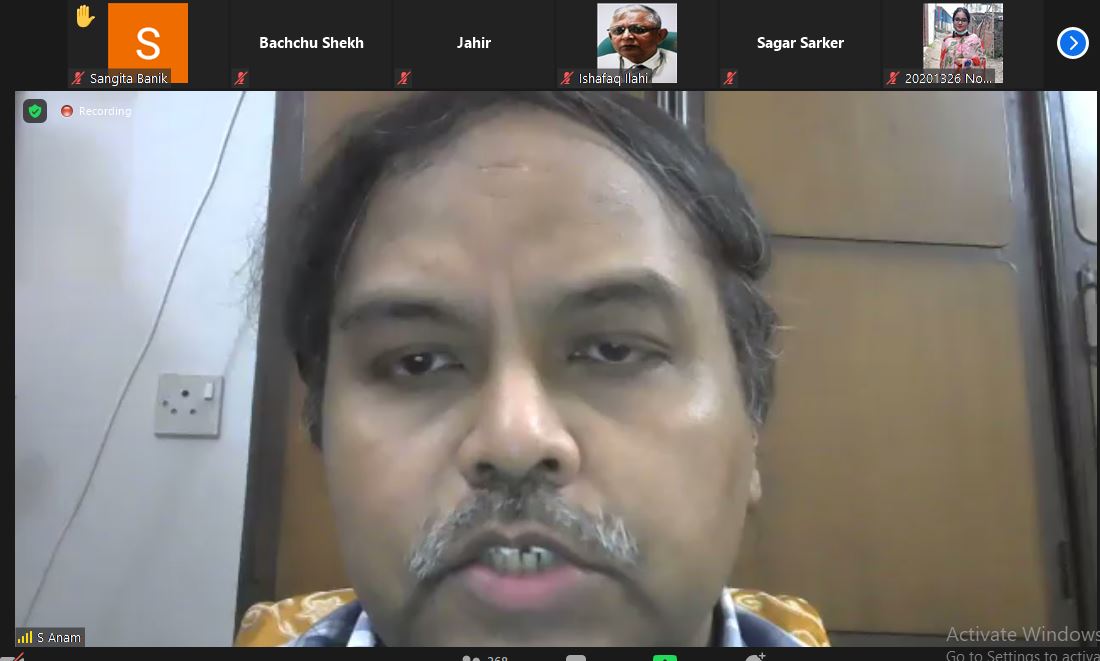 Air Cdre (Retd.) Ishfaq Ilahi Choudhury, Director, Directorate of Students' Welfare (DSW) of UAP introduced freshers with the clubs and its regular activities. He asked the students' to get involved with club activities which has an impact on nourishing students' to grow leadership skills in their academic career.
Mr. Abdullah Al Masud, Registrar, UAP welcomed the students and shared the overview of the Spring 2021 Semester. He also shared a short bio of UAP in his welcome remarks in both phases of the event.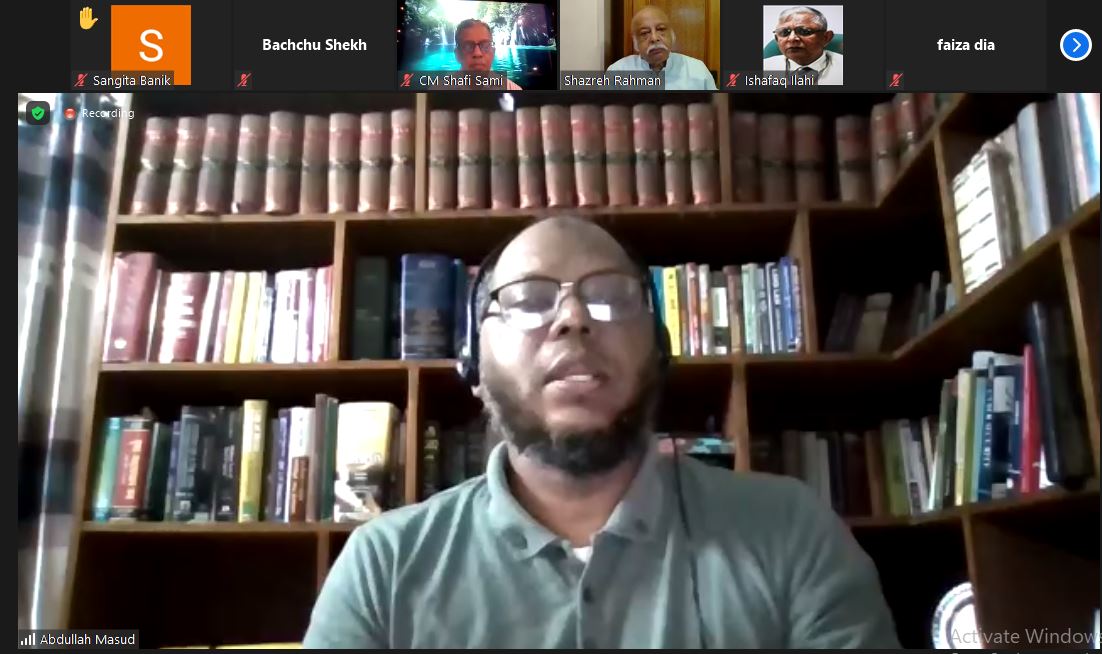 The event was also addressed by three alumni; Mr. Md. Rakib Nazir, Country Manager, Myanmar, Incepta Pharma Ptv. Ltd.; Ms. Umme Tahmina Haque, Lecturer, Department of Architecture, UAP; and Ms. Al-Asma Begum, Senior Business Analyst, British Broadcasting Corporation. They shared their views and lifelong experience in their academic and professional lives.
The event was moderated by Mr. Jahir Ibna Rafiq, Assistant Professor, Department of Computer Science and Engineering, UAP. The Deans, Heads, faculty members, administrative staff, freshers' and their parents and guardians joined the event.