Seminar on 'HR for Future Business' held at UAP
A Seminar titled 'HR for Future Business' was held on 6th January 2023 at the auditorium of University of Asia Pacific (UAP). The seminar was organized by the Department of Business Administration in cooperation with Green HR Professionals Bangladesh (GHRPB).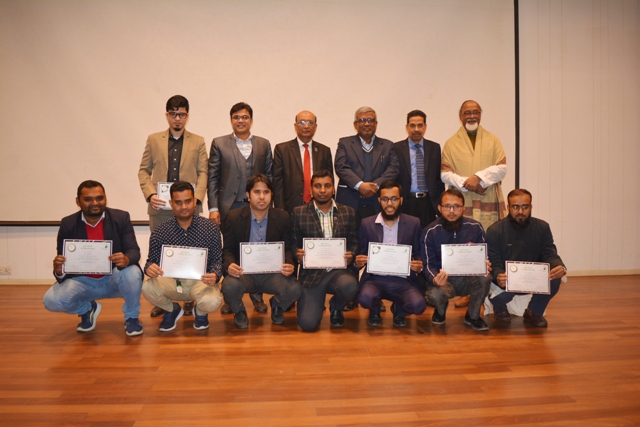 Prof. Dr. Qumrul Ahsan, Vice Chancellor, UAP inaugurated the seminar as the chief guest. In his speech, Professor. Dr. Ahsan praised Green HR Professionals Bangladesh for conducting a wonderful session on such an innovative topic.
Chief advisor of GHRPB and Head of HR, icddr'b Dr. Musharrof Hossain delivered the keynote speech while GHRPB's president Md. Raoshon Ali Bulbul addressed a welcome speech at the seminar.
Prof. Dr. Baqi Khalily, Dean, School of Business, UAP and S.M. Zahid Hasan, Sr. Executive Director of Walton, were present as special guests.