The First Training Session for the Volunteers of ICPC World Finals Dhaka was held
The first training session for the volunteers of the 45th International Collegiate Programming Contest (ICPC) World Finals Dhaka was held on Thursday, September 15, 2022, at the University of Asia Pacific (UAP) auditorium.
Mr. Takad Ahmed Chowdhury, Associate Professor, Department of English, and Director, Directorate of Students' Welfare (DSW) conducted the session for the hundreds of selected student volunteers for the global event to be held in Dhaka, Bangladesh. The ICPC World Finals Dhaka is going to be hosted by the University of Asia Pacific and organized by the Government of the People's Republic of Bangladesh for the world's future IT leaders, researchers, software engineers and inventors.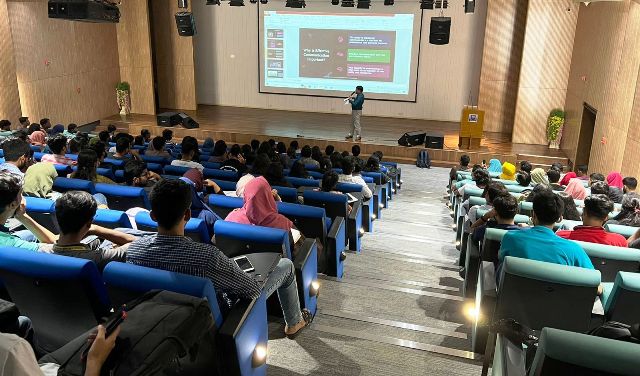 The UAP Associate Professor and DSW Director covered a variety of essential facets of cross-cultural communication under the title "Effective Cross-Cultural Communication." He spoke on a range of topics such as the definition of effective communication, its goals and impact; communication facts from prior research; the elements of effective cross-cultural communication; tips and techniques for improving listening skills; strategies for improving non-verbal communication; techniques for managing stress and enhancing emotional awareness etc.
He concluded the session by outlining the platinum rule of effective cross-cultural communication and suggesting them ten strategies for doing so, including maintaining proper etiquette, avoiding slang, speaking slowly, keeping it simple, practicing active listening, taking turns to talk, writing things down, avoiding closed questions, remaining careful with humor and being supportive. The entire session was very lively, interesting and interactive.
At the conclusion, Md. Akharuzzaman Adnan, Assistant Professor, Department of Computer Science and Engineering, University of Asia Pacific, presented a vote of thanks. He appreciated the resource person for his amazing work and wished the volunteers best of luck in making use of the knowledge they received and putting the suggested strategies into action.