Virtual commemorative programme on the death anniversary of late National Professor Jamilur Reza Choudhury held at UAP
On Wednesday, 28th April 2021, a virtual commemorative discussion programme was held on the first death anniversary of late National Professor Dr. Jamilur Reza Choudhury, former Vice Chancellor, University of Asia Pacific (UAP). The event was arranged under the initiative of UAP Administration.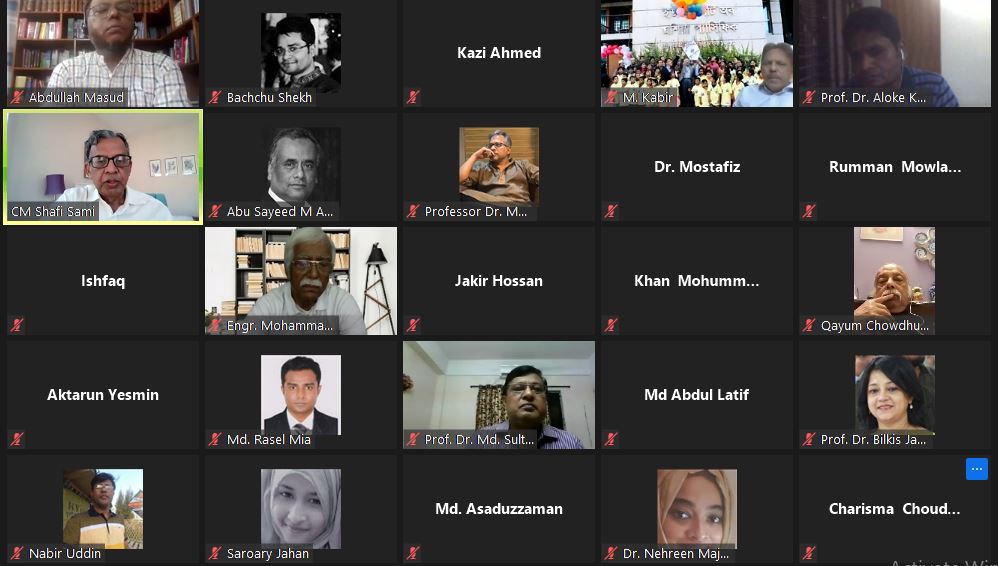 Mr. C. M. Shafi Sami, Chairman, Board of Trustees (BOT), UAP, delivered theinaugural speech as the chief guest. In his speech, he fondly recalled the wonderful memories he had while working with Prof. Choudhury. The meeting was also addressed by Engr. M. Abu Taher, Member of BOT, Mr. Qayum Reza Chowdhury, Member of BOT, Prof. Dr. M. R. Kabir, Civil Engineering Department, UAP and Air Cdre (Retd.) IshfaqIlahi Choudhury, Treasurer, UAP, among others.
Prof. Dr. Md. Sultan Mahmud, Acting Vice Chancellor, UAP, made the closing remarks. The event was attended by Prof. Choudhury's family members, Ms. Selina Nowroze Choudhury, Dr. Charisma Choudhury, Mr. Kaashif Reza Choudhury, while the event was also attended by Mr. Abdullah Al Masud, Registrar, Deans, Heads, faculty members, students and staff.
At the end of the event, prayers toAlmighty wereoffered for the salvation of the departed soul.