UAP Literary Club organized "Meet the Author 3.0"
'Meet the Author 3.0', a literary meet up session with a prominent author, was held on March 14, 2023, organized by UAP Literary Club at DBA 403 No. room, Annex Building of the university. Popular thriller writer and publisher Mr. Mohammad Nazim Uddin attended the event as the keynote speaker.
A regular contributor to writing and publishing, the young generation's popular author Mr. Mohammad Nazim Uddin discussed his background as a writer and contemporary thriller literature. He shared different aspects of his next books, the Beg Bastard series, the web series based on his novels. Based on queries, Mr. Uddin guided the participants, who wants be become an author, the path of writing and its basic methods. At Meet the Author 3.0, there was a long line for autographs at the end of the question-and-answer session with favorite authors.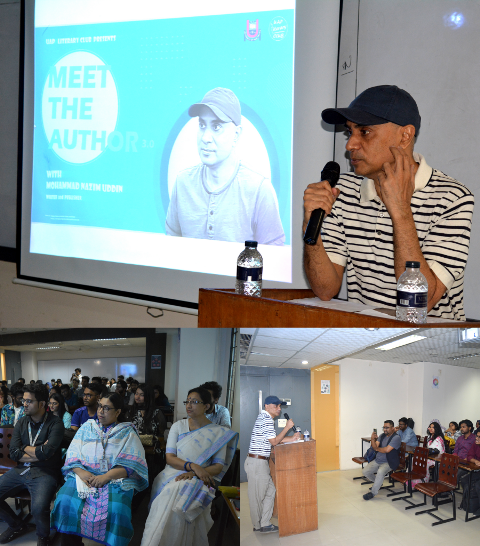 In the Q&A session, the writer answered various interesting questions from the students about his next book plan, the Beg Bastard series, the web series based on his novels, the way and method of writing. Along with that, he gave various advice and inspiration to young writers and readers. It may be noted that recently a web series based on Mohammad Nazim Uddin's novel, "Rabindranath Ekhane Khete Asenni" has created a huge acclamation in Bangladesh and West Bengal of India. "Contract" a web series has already been made in Bangladesh based on his novel of the same name.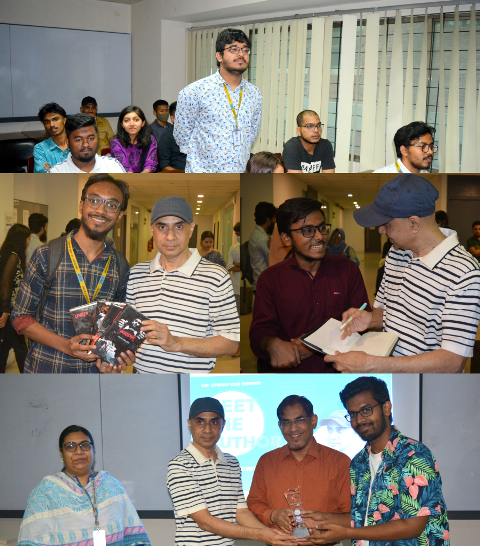 The Director of DSW Mr. Takad Ahmed Chowdhury, Head of Basic Science and Humanities Ms. Layeqa Bashir, Adviser of UAP Literary Club Ms. Niger Afroz Islam, and Assistant Director of DSW Mr. Md. Tarek Khan were present at the event. More than 80 students attended the program.