University of Asia Pacific arranges Freshers' Orientation for Fall 2022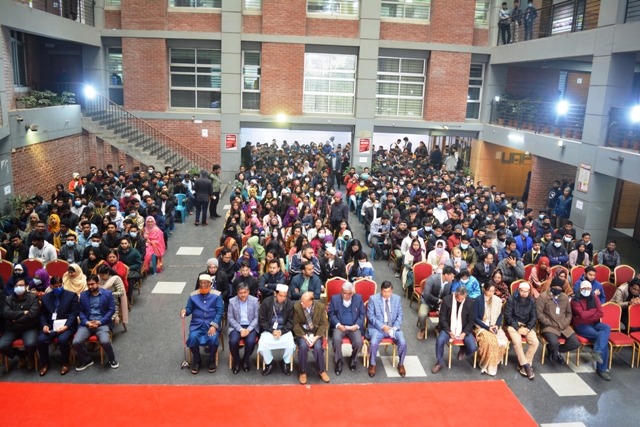 University of Asia Pacific (UAP) organized an orientation program on 7th January 2023 for the newly enrolled students in the Fall 2022 semester. Dr. M. Alauddin, Chairman, Board of Trustees (BOT), UAP, was present as the Chief Guest while Professor Dr. Qumrul Ahsan, Vice Chancellor, UAP, chaired the event.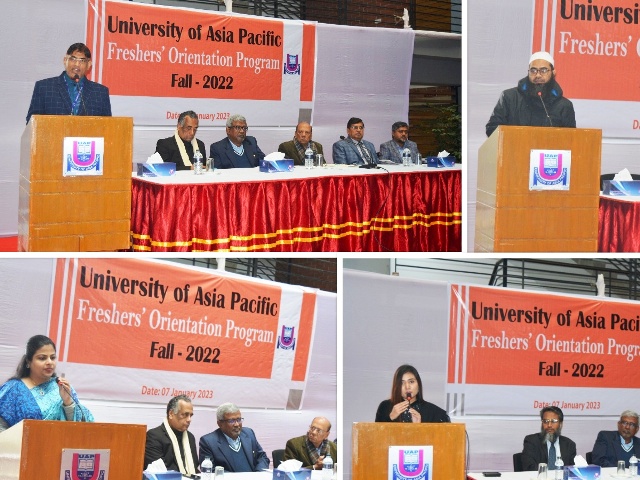 Professor Dr. Md. Sultan Mahmud, Pro Vice Chancellor, UAP; Professor Dr. Abu Sayeed M. Ahmed, Dean, School of Environmental Sciences and Design; Professor Dr. Muhammad Mizanur Rahaman, Dean, School of Engineering; Professor Dr. Mohiuddin Ahmed Bhuiyan, Dean, School of Medicine; and Professor Dr. M. A. Baqui Khalily, Dean, School of Business, Humanities and Social Science, School of Law and School of Science; and Dr. Md. Mostafizur Rahman, Registrar in-Charge, UAP, delivered their speeches at the orientation program.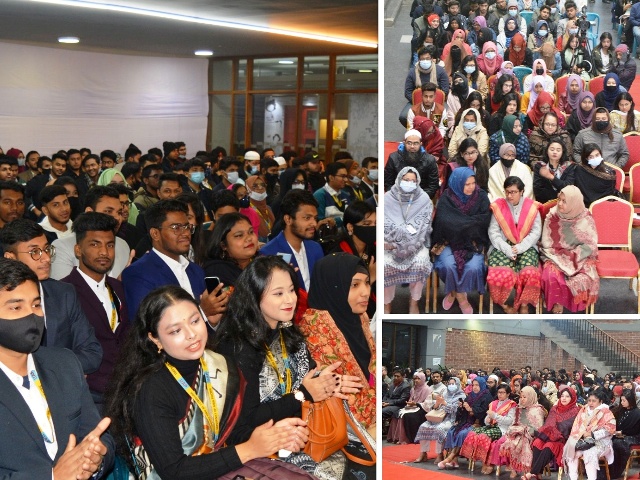 UAP Proctor, Professor Shahriyar Anam shared some essential rules and regulations of UAP with the freshers while Mr. Takad Ahmed Chowdhury, Director in-Charge, Directorate of Students' Welfare (DSW) of UAP introduced freshers with the clubs and its regular activities.
The event was also addressed by two alumni; Ms. Rehnuma Tanrannum, Manger, Bangladesh Satellite Company, and Ms. Samiha Mehnaz, Lecturer, Department of Pharmacy, UAP.
The Heads, faculty members, administrative staff, freshers' and their parents and guardians joined the event.