Prize-giving Ceremony of the Essay Writing Competition
UAP History and Heritage Club organized the prize-giving ceremony of the Essay Writing Competition on October 18, 2022. The title of the Essay writing Competition was "The Indigenous People of Bangladesh" which took place on September 28, 2022. The competition was open to all the UAP students studying in various departments. The competition aimed to promote the heritage and culture of the indigenous people of this country.
The Chief Guest of the ceremony was Mr. Takad Ahmed Chowdhury, Director of the Directorate of Students' Welfare (DSW). Honorable Treasurer in Charge Prof. Dr. Mohiuddin Ahmed Bhuiyan also attended the program to express his good wishes and support. Both the Treasurer and the Director of DSW handed over crests, certificates, and gifts to the winners and tokens of appreciations to the judges of the competition. Ms. Mumtaheena Binte Ahmed from the CSE department secured the first position in the competition. Ms. Nithua Serezing from the Department of English, Mr. Md. Sajid Hossain from the Department of English, Mr. Abdullah Al-Kawser from the Department of Law and Human Rights, and Ms. Sanjida Hossain Tuly from the Department of English secured 2nd, 3rd, 4th and 5th positions respectively.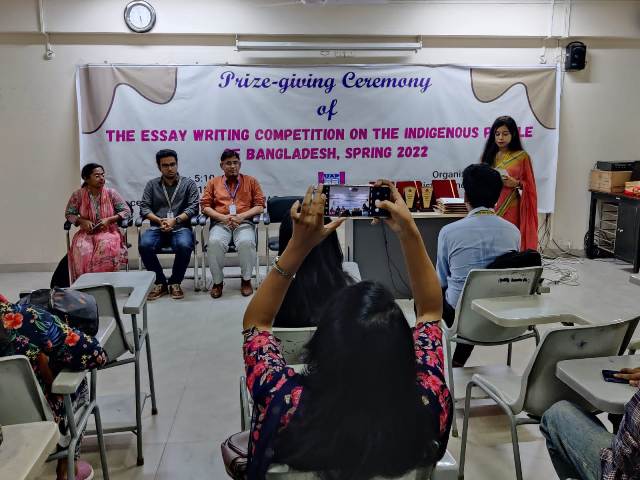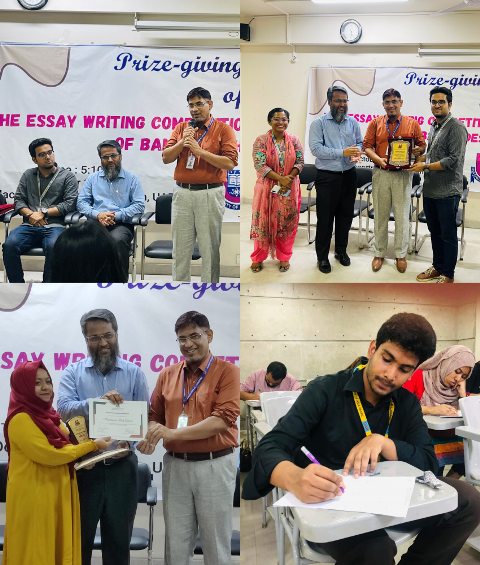 Later, the Adviser of the History and Heritage Club, Mr. Wahid Kaiser, Lecturer, Department of English, handed over a crest to the Chief Guest. The Chief Guest gave a speech appreciating the Club Advisor and the members for their hard work and dedication for the success of the event.
History and Heritage Club, UAP was established with the aim of promoting the traditions and history of Bangladesh. The Club does this in a number of different ways, such as hosting and taking part in numerous events, as well as celebrating significant events in Bangladesh's past. The History and Heritage Club organizes a varied program of events, on annual bases.