TARKIK organizes Prize Giving Ceremonies of Debate, Public Speaking and Logo Design Competition
The Debating and Public Speaking Club of the Department of Pharmacy named TARKIK organized the prize giving ceremonies for Debate, Public Speaking, and Logo Design competitions on 21 March 2022.
The event was graced by Professor Dr. Md. Sultan Mahmud, Pro Vice Chancellor, UAP as Chief Guest while Professor Dr. Mohiuddin Ahmed Bhuiyan, Dean of School of Medicine was present as Special Guest. Among others, Professor Dr. Mohammad Shahriar, Head of the Department of Pharmacy and Professor Dr. Swarnali Islam Khandaker, Advisor of TARKIK also attended the event.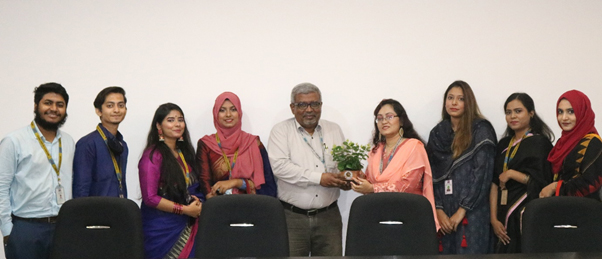 TARKIK arranged its regular activities and competitions during the pandemic by utilizing online tools and social media. The competitions took place online and were broadcast 'LIVE' on the official Facebook page of TARKIK. Students from different semesters participated in these events with great enthusiasm.
The members of TARKIK are very glad to arrange the competition programs in-person after two years. TARKIK congratulates all winners and participants for their participation and worthy achievements.