DSW organized a webinar for Female Students of the School of Engineering, UAP
The Directorate of Students' Welfare in association with UAP Entrepreneurship and Career Development Club (ECDC) successfully organized a webinar titled "Drive your career- A session with WEPNet" on 21 August 2021 at 8.00 PM. The webinar was specially designed for female students and faculty members of the School of Engineering, UAP.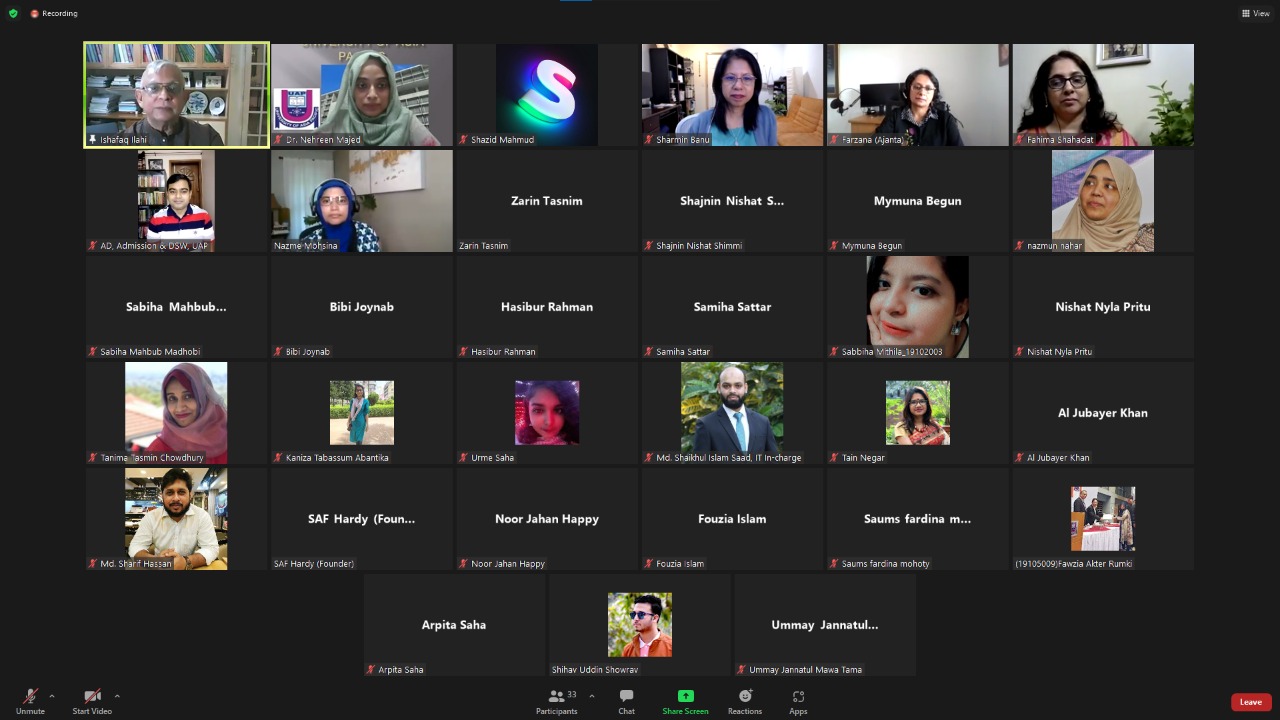 Ms. Sharmin Banu, Life Coach, Green Leaf Coaching, WA. USA; Ms. Fahima Sahadat, Country Representative, Menard Group and Ms. Nazmee Mohsina, Technical Director, AMCA, IL, USA were present as the resource persons. Air Cdre (Retd.) Ishfaq Ilahi Choudhury, Treasurer and Director, attended the webinar as the Chief Guest. He greeted the resource persons from Women Engineers Power Network (WEPNet) and the participants and virtually inaugurated the event. The program was moderated by Dr. Nehreen Majed, Associate Professor, Department of Civil Engineering, UAP. Female students and faculty members participated in the webinar.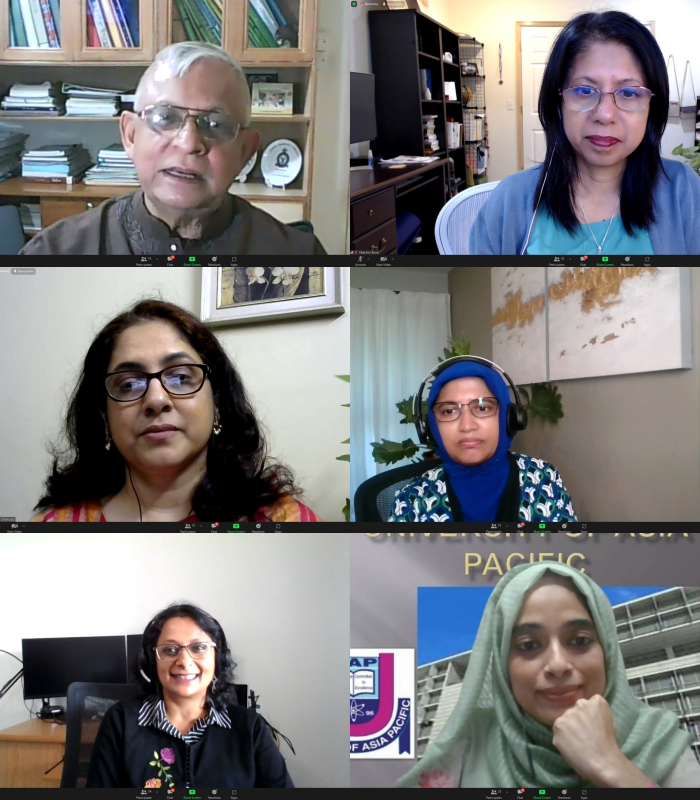 The speakers focused on the importance of setting goals for a career, work environment challenges for female employees in Bangladesh and emphasized on how to get a job in a competitive job market. The resource persons provided the necessary career guidelines for the participants. The discussion session was followed by a Q&A session.
The session was concluded with a vote of thanks by Md. Sharif Hassan, Lecturer, Department of Business Administration and Advisor, UAP Entrepreneurship and Career Development Club. The program was also live-streamed on UAP Facebook page.
Among others, the webinar was also attended by Mr. Md. Tarek Khan, AD, DSW, UAP.