Workshop on CV Writing held at the Department of Pharmacy, University of Asia Pacific
The Entrepreneurship and Career Development Club (ECDC) of the Department of Pharmacy, University of Asia Pacific (UAP), organized a workshop on "CV Writing" on 27th March 2022 in the department. The workshop was conducted by Mr. Ananta Saha, International Business Manager, Renata Pharmaceuticals Ltd.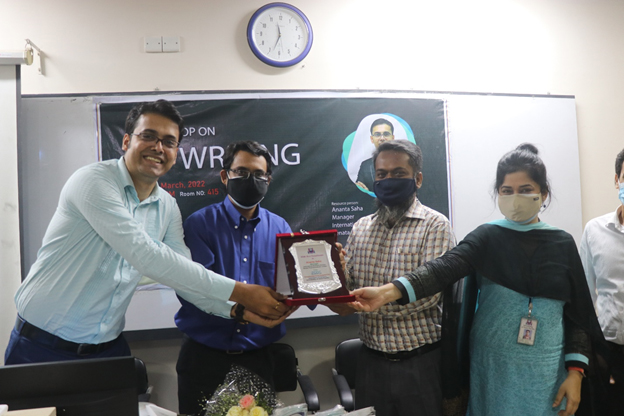 The event started with a welcome speech by Professor Dr. Mohammad Shahriar, Head, Department of Pharmacy where he thanked the guest and handed over a crest to him. He also thanked Dr. Rabiul Islam, Club Advisor, Ms. Nishat Jahan, Club Convener and all the members of ECDC for organizing the program.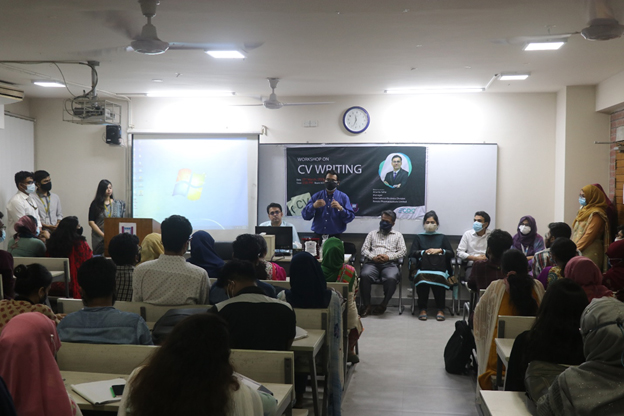 Later, a prize giving ceremony was held for the winners who were placed in positions on CV Writing Competition that was held earlier this semester. Professor Dr. Mohiuddin Ahmed Bhuiyan, Dean, School of Medicine and Professor Dr. Swarnali Islam Khandaker handed over crests and certificates to the winners of the competition.
In his speech, Mr. Saha reflected his knowledge on CV writing and highlighted the importance of CV for recruitment. He also discussed some common mistakes that students usually make on their CVs and shared some CV templates with the students. A good number of participants, mostly from 3rd and 4th year of B. Pharm program, attended the workshop. The workshop ended with a question and answer session.